Tennis isn't the only thing that ties Victoria Azarenka and Casper Ruud together. Azarenka apparently resembles the Norwegian, as per her video game character.
The Belarusian star, who is fairly active on social media, recently came across her game character from the video game "Match Point - Tennis Championships" after a fan shared it. Most felt there was a stark difference between the physical features of the actual tennis player and the corresponding character.
Fans were in for a good laugh as Victoria Azarenka noticed the avatar and engaged in a discussion, lamenting its inaccuracy. She further took note of the avatar's features and concluded that it resembled Casper Ruud.
"This is terrible," the 33-year-old hilariously remarked. "Also why do I look like Casper Ruud?"
However, numerous fans came to Ruud's defense. One fan stated there is nothing wrong with the Norwegian given that he is beautiful and loved by many.
"What is wrong with Casper? He is beautiful, guys love him," the fan said.
Victoria Azarenka was quick to respond to the question. She retracted her initial comment and boldly vouched for the 24-year-old's looks.
"He is beautiful I don't disagree with you," she agreed.
---
How Victoria Azarenka and Casper Ruud fared at the 2023 Australian Open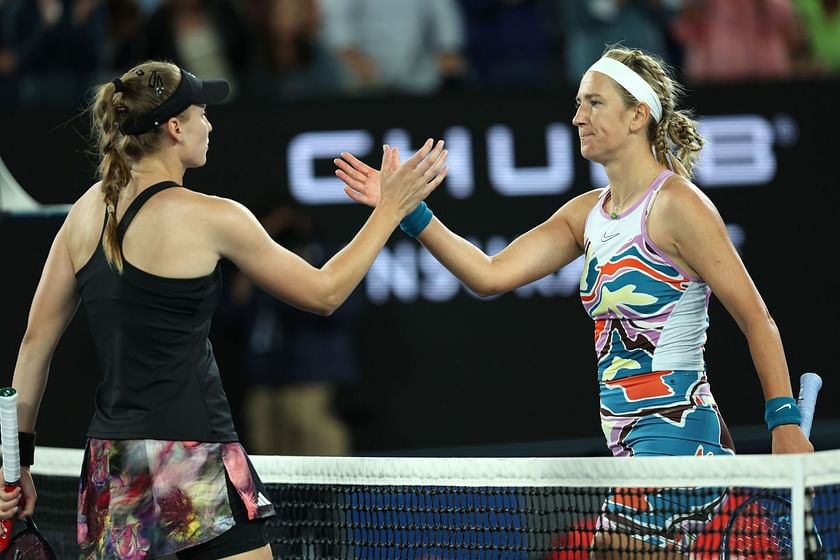 Victoria Azarenka and Casper Ruud had contrasting experiences at the 2023 Australian Open.
Azarenka, a two-time Australian Open champion (2012, 2013), played her best tennis to reach the final four of the tournament this year. On her way to the penultimate stage, she dismissed 2021 Australian Open champion Sofia Kenin, as well as Nadia Podoroska, 2015 and 2022 semifinalist Madison Keys, China's Lin Zhu, and No. 3 seed Jessica Pegula.
The 33-year-old, however, fell short against reigning Wimbledon champion Elena Rybakina in the semifinals, suffering a 6(3)-7, 3-6 loss. Nonetheless, Azarenka's noteworthy run placed her back inside the top 20; she is currently ranked World No. 16.
Casper Ruud, meanwhile, suffered an early loss at the 2023 Australian Open. The Norwegian, who entered the tournament as the second seed, survived his opening-round match against Tomas Machac. But Ruud crumbled under pressure in his next round against American Jenson Brooksby.
The 24-year-old hung by a thread in the third set but was eventually unable to stretch the encounter to a fifth, losing 3-6, 5-7, 7-6(4), 2-6.
Ruud's early loss led to a fall in his ranking by one spot, and he is now placed at World No. 4