Holger Rune and Casper Ruud have sealed their spots in the quarterfinals of the 2023 French Open. Rune overcame Francisco Cerundolo in an edge-of-the-seat five-set thriller, while Ruud won in straight-sets against Nicolas Jarry in their fourth-round matches.
Rune won the first, lost the second and won the third set in a see-saw encounter against Cerundolo. The match appeared to be going his opponent's way when he lost the fourth set 1-6. However, Rune found his rhythm again in the decider and dug deep before closing out the match 7-6 (3), 3-6, 6-4, 1-6, 7-6 (10-7).
Casper Ruud, meanwhile, enjoyed a straight-set victory, but Nicolas Jarry faught hard and brought all three sets to a tie-break. The World No. 4 eventually won the tightly contested match 7-6 (3), 7-5, 7-5 in three hours and 20 minutes.
In an article by Eurosport, journalist and former player Mats Wilander spoke about the two young talents from the Scandinavian countries. He believes that the duo are capable of winning Grand Slam titles.
"Well, I think it has a lot to do with where they come from," Wilander said.
"A Danish and a Norwegian in Grand Slam tennis. If you would have said that five years ago, people were going to go 'What are you, crazy?'
"There's going to be a man from Denmark and a man from Norway who have a chance to not only play in the quarters, but get to the semis and then most probably have a chance to win this tournament over their career," he said.
Wilander added that Holger Rune and Casper Ruud are playing an important part in promoting tennis in their respecive countries.
"It's an unbelievably important step for tennis in Norway and Denmark, especially that the small countries can bring out these two superstars," he added.
---
Holger Rune to clash with Casper Ruud in the quarterfinals of French Open 2023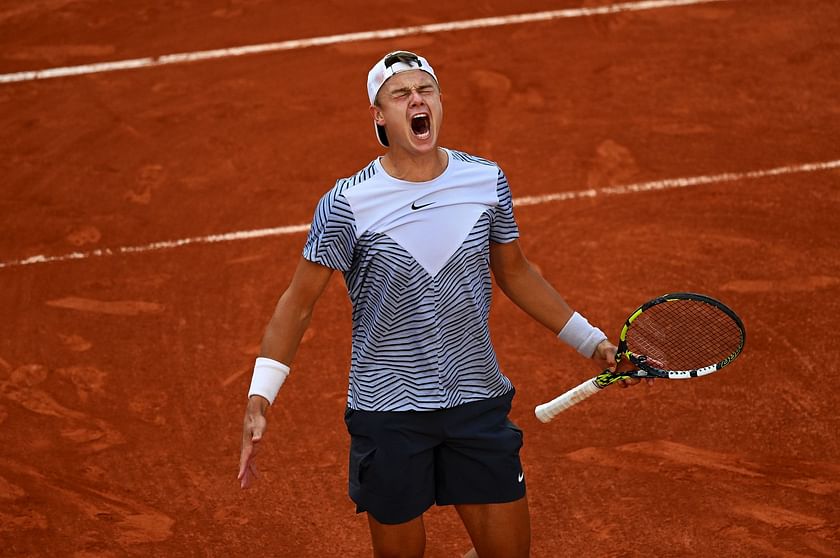 Holger Rune will square off against Casper Ruud in the quarterfinals of the 2023 French Open on Wednesday, June 7.
Rune has entered the tournament high in confidence with the Munich Open title under his belt. He also recorded a clay-court victory over 22-time Grand Slam champion Novak Djokovic in the quarterfinals of the Italian Open.
Ruud, meanwhile, has a Estoril Open clay-title to his name this season. The 2022 Roland Garros runner up has the edge of experience over his opponent.
The head-to-head between the two players stands at 4-1 in Ruud's favor.
Edited by Anantaajith Raghuraman