Stan Wawrinka is confident in his capabilities and feels that he can beat a lot of players on tour. Wawrinka played against Tallon Griekspoor in the first round of the Monte-Carlo Masters, getting his clay season underway. The Swiss came from behind to defeat the Dutchman over three hard fought sets (5-7, 6-3, 6-4).
Manifesting his ability on clay, Wawrinka showed style and substance in his win over Griekspoor. The Swiss was accurate on his returns, forcing his opponent to cover every inch of the court.
Speaking to the Tennis Channel after the match, Wawrinka expressed confidence with his current level of play. He feels that he can defeat a "lot of players" on tour.
"I know my level, I know that I can beat a lot of players. So, week after week, I'll try to win as much as I can," he stated.
Stan Wawrinka also claimed that he does not want to strive for a personal goal in the clay season and that he is just focused on winning as many games as possible.
"Win as many much as possible. I'm happy with the way I'm playing, with the way I'm practising, been trying to push myself ," Wawrinka said. "I still try to improve but again with my ranking, I can play any player on the first round. So, it's not easy to put a goal like to be a top-50 or whatever."
Reflecting on his win over Griekspoor, Stan Wawrinka admitted that he struggled to find rhythm in the opening minutes of the match and that his tenacity to fight till the end helped him get through.
"I was struggling to find my game in general. I was battling with myself to be more confident with what I was doing. But, it was important to fight until the end and get the win," he asserted.
---
Stan Wawrinka will next face Taylor Fritz in the Monte-Carlo Masters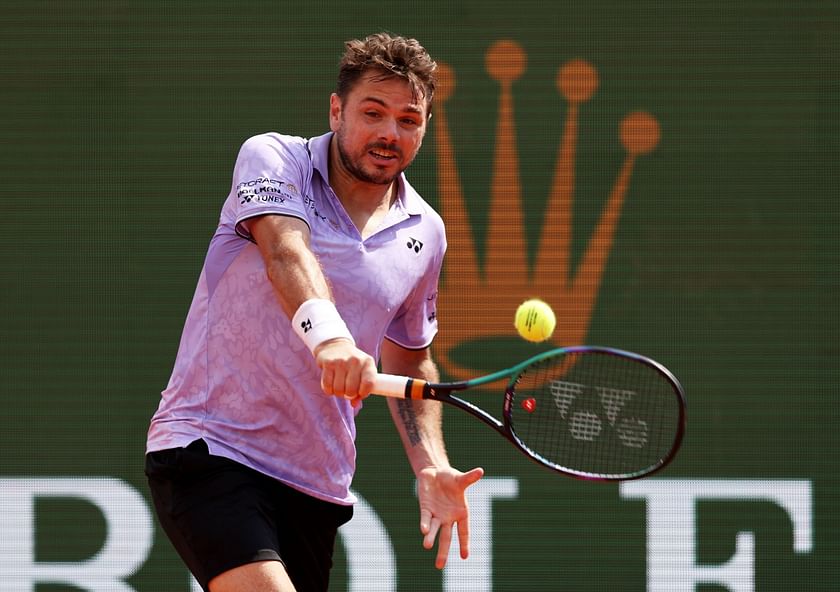 Stan Wawrinka will continue his fight for a second title at the Monte-Carlo Masters when he faces eighth-seeded Taylor Fritz in the second round on Wednesday (April 12).
Wawrinka leads Fritz 2-0 in the head-to-head, having won his first-round clashes with the American at the 2016 Wimbledon and Japan Open two years later.
The current circumstances are a lot different, with Taylor Fritz playing the best tennis of his career. Wawrinka's experience on the clay courts of Monte Carlo might come in handy, but the American looks likely to get through this highly anticipated second-round encounter.