Stefanos Tsitsipas' father Apostolos has often been spotted gesticulating and correcting his son's strokes from the player's box during matches. But the practice is doing Tsitsipas more harm than good, according to tennis journalist Steve Flink.
Flink and Gill Gross recently spoke on an episode of the Monday Match Analysis podcast. They both agreed that the constant reactions from Tsitsipas' father, which they observed a lot during the recently concluded Australian Open, were making things harder for the Greek than they should be.
Flink stated that he understood why Tsitsipas' father would be a little emotional watching his son play, but suggested that the coaching should be left to Tsitsipas' actual coach - Mark Philippoussis.
"I see his father gesticulating during these matches and correcting him on his strokes," said Flink. "Just incredibly emotional, (which is) understandable, but I don't think it's doing him ( Stefanos Tsitsipas) much good with that kind of giving him a lesson after every missed stroke and telling where he is technically going wrong."
Flink went as far as to say that if Philippoussis was allowed to take charge of the coaching without interruption, it would only boost the 24-year-old's chances of winning a Major title.
"I think that he (Tsitsipas' father) should allow Philippoussis some authority as he knows the game much better than Stefanos' dad does, with all due respect, and that could make a difference," he added.
Stefanos Tsitsipas has a very healthy attitude in defeat, says Steve Flink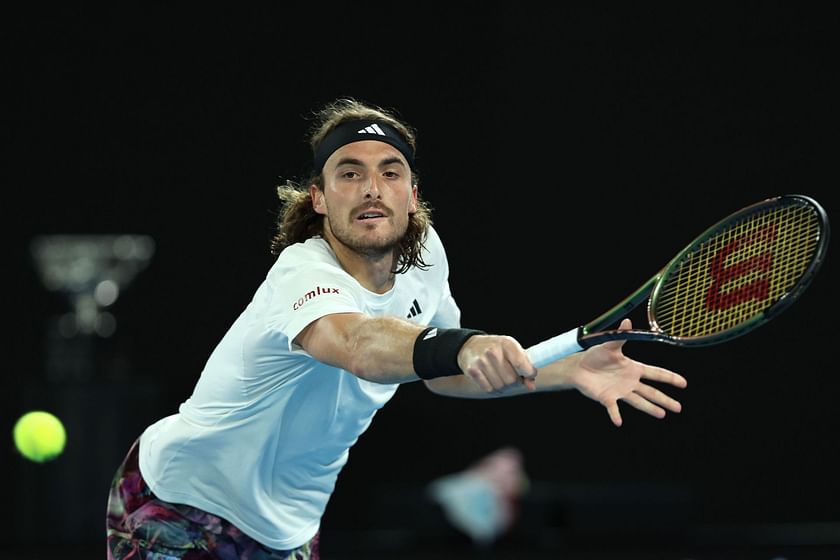 Stefanos Tsitsipas has lost to Novak Djokovic in both the Major finals he has played. The Greek fell in straight sets in the summit clash of the 2023 Australian Open last month, after previously losing at the 2021 French Open in five sets.
However, tennis journalist Steve Flink believes Tsitsipas' attitude after losing is a good indication of his future prospects.
"What he did in acknowledging Novak and Novak setting the bar so high, and how he'd given it his all, I thought that was a very healthy attitude in defeat. Knowing that he had prepared, dreamed of victory, knowing that he had given himself every chance he could coming in to be ready, and knowing he just lost to a better man," said Steve Flink.
Flink added that the Greek youngster has another 7-8 years left of playing top-flight tennis on tour. Though Djokovic might haunt him for now, Flink reckons Djokovic won't be around for more than another couple of years, which would give the 24-year-old plenty of time to bag a Major title.