Maria Sakkari recently revealed how she used the negative comments online as motivation to win her second WTA title at the 2023 Guadalajara Open.
Sakkari had been struggling to win a title since her first one in the 2019 Morocco Open. She had reached six finals since then but lost them all, including the Guadalajara final last year and the Washington final this year.
The 28-year-old had also been knocked out in the first round of three Grand Slam tournaments this year, the French Open, Wimbledon Championships, and the US Open in New York.
However, Sakkari bounced back from those disappointments and claimed her second WTA title in Guadalajara, and her first one at a 1000-level tournament, on Saturday (September 23). She outfoxed American Caroline Dolehide in straight sets 7-5, 6-3.
The Greek did not drop a set throughout the tournament and defeated some tough opponents, such as former World No. 4, Caroline Garcia, and Camila Giorgi.
In an interview with WTA Insider after her victory, Maria Sakkari opened up about how she dealt with the criticism and negativity on social media and used it as fuel for her win.
"We live in 2023. Social media is a part of our everyday life," she said, adding, "You cannot avoid it. Coco[Gauff] said she knows the user names. I know them too. I know the person with a YouTube channel who posts all my semifinal losses, all my final losses. I'm aware."
"The satisfaction now, I cannot describe it. When you prove all these people wrong, it's fuel. For me, it worked as fuel. I knew it was going to come, I didn't know when. Thank you to them. They gave me strength," she continued.
---
Maria Sakkari thanks her coach after Guadalajara glory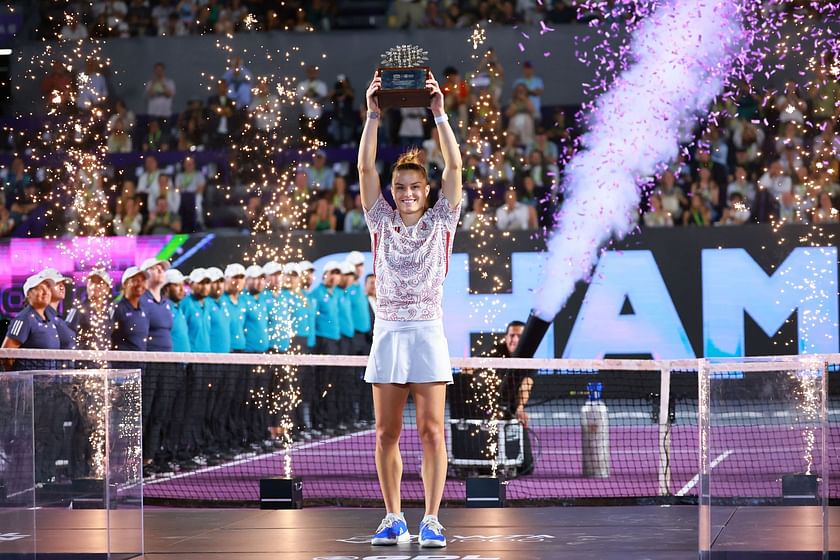 Maria Sakkari thanked her coach Tom Hill in an emotional on-court interview for his support and loyalty over the years, despite hearing so many negative things.
"I want to thank my coach Tom, who's been with me the last 5 years. We waited more than 4 years for a second title. We've heard many bad things like I'll never win a title. That I'm a top 5 player with only 1 title. That was very hard for me to overcome. I'm so happy I did it here this week," she said.
Sakkari said she was delighted to be a part of the Guadalajara project and reiterated that the city felt like a second home to her.
"I'm so happy to be a part of this group, this project, just being here and celebrate with you guys. And with all of you guys (to the spectators). I said it so many times, I'm gonna repeat myself. This is my second home, thank you so much," she said.
Maria Sakkari's title win at the Mexican city has given her a boost as she prepares for the Asian swing. She will compete in the upcoming Toray Pan Pacific Open, having received a first-round bye.