The 2023 US Open has been hit with a mystery illness that has affected more than one player, but thankfully Ons Jabeur is not among them. The Tunisian only has a flu, while the others have been suffering from some kind of a stomach bug.
Emil Ruusuvuori is the only player who had to pull out of the tournament altogether because of "sickness," but Dominic Thiem and Christopher Eubanks also seemed to be affected during their clashes. Thiem retired midway through his second-round clash against Ben Shelton, while Eubanks was visibly struggling during his match against Benjamin Bonzi in the second round.
Speaking to the press after her win over Linda Noskova in the second round in New York on Thursday, Ons Jabeur was asked if she was suffering from the same illness as other players. The former World No. 2 clarified, saying:
"Actually my stomach is fine. It's not the stomach. I think I got a flu or something. I know some other players got stomach issues. Not me, thankfully."
Jabeur also talked about how she is keeping herself fresh as the tennis season continues, stating that her mini vacation after Wimbledon really helped.
At the same time, the Tunisian admitted that she will be more tired in the Asian swing, scheduled just after the US Open. She hoped that she would get through those competitions without any major problems.
"I'm a zombie because I have a flu, otherwise... No, honestly I talked about this. I took vacation after Wimbledon. I think that really helped me kind of take a second breath for the rest of the season," Ons Jabeur said.
"I feel like I will be tired maybe around Beijing. That's when it's going to get tough. But I think maybe last year's season helped me get used to playing a lot of matches. Yeah, emotionally could be tired, but I know if I just let go, I will regret it after, so I want to continue and stay in New York as long as I can," she added.
---
Ons Jabeur to take on Marie Bouzkova in US Open third round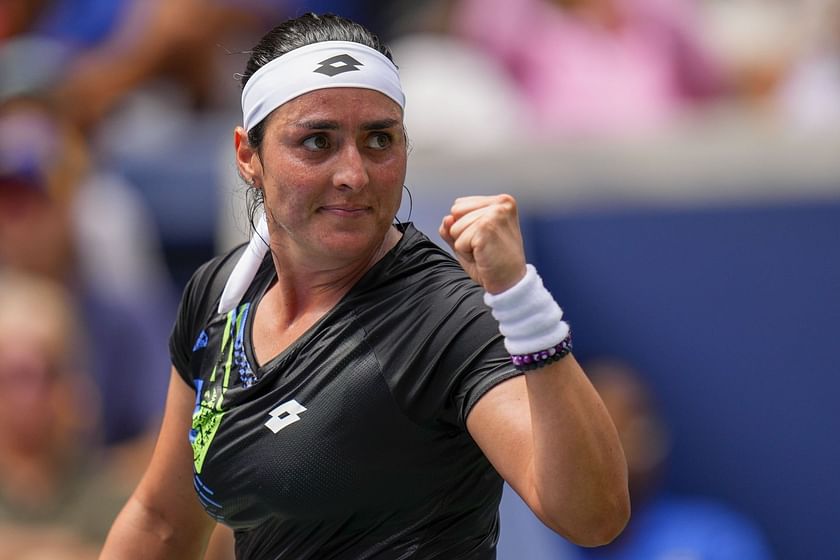 Following her 7-6(7), 4-6, 6-3 win over Linda Noskova, Ons Jabeur will take on another Czech, Marie Bouzkova, in the third round of the 2023 US Open.
At her press conference, Jabeur showered praise on Noskova, saying that she was part of the great Czech tennis school and its amazing players. The Tunisian is looking forward to the clash against Bouzkova and is expecting a tough test on Saturday.
"It was a great test for me today. Definitely, like I said, she's one of the great players. I have a lot of respect for Czech tennis school, in general. They really, really have amazing players," Ons Jabeur said.
"Another test against Marie. She's amazing, too. It's going to be tough playing her, but I'm going to get ready and hopefully prepare well for the match," she added.