Roger Federer recently discussed the possibility of becoming Team Europe's captain at the Laver Cup. While the 20-time Grand Slam Champion expressed interest, he noted that the timing might not be right yet, leaving the door open for the future.
During an interview at the ongoing Laver Cup in Vancouver, Canada, on Friday (September 22), the current captain of Team Europe, Bjorn Borg, posed a question to the Swiss maestro about whether he envisions becoming the captain of the team in the future.
In response to the question, Federer expressed his willingness to consider the role, saying:
"Yes, I mean, why not? One day. I don't think right away, but I am absolutely open to the thought and the idea to have great captains, assistant captains or also co-captains, whatever you want to call it. But, just want to give back to the game in any type of form and, of course, being a captain of the Laver Cup would be definitely one of those things."
In 2017, Roger Federer's management company, TEAM8, partnered with Brazilian entrepreneur and former Davis Cup player Jorge Paulo Lemann, in collaboration with Tennis Australia, to launch the Laver Cup.
This initiative was born out of the Swiss' aspiration to establish a tennis team competition, inspired by the biennial Ryder Cup golf tournament, which features elite golfers from the United States competing against their European counterparts.
---
Roger Federer jokingly says that Bjorn Borg has a firm grip on the Team Europe captaincy for eternity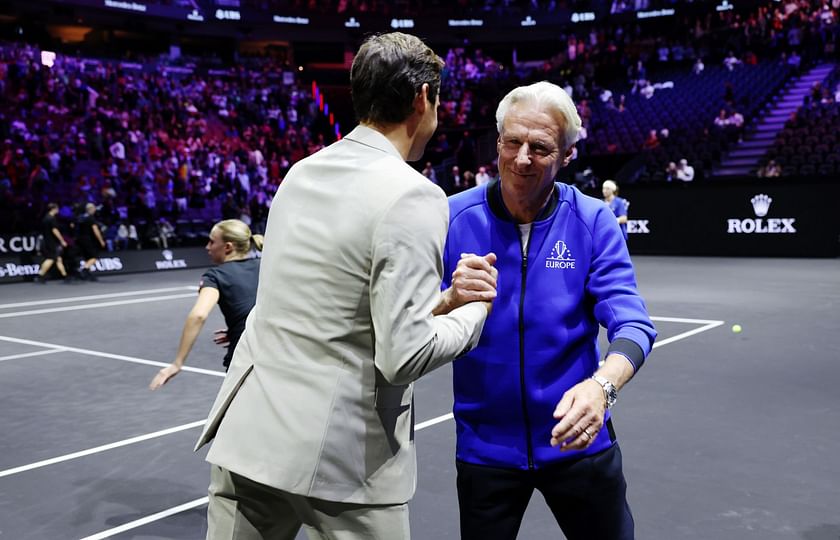 In the same interview, Roger Federer humorously acknowledged the secure hold Bjorn Borg has on the captaincy of Team Europe, playfully remarking that he has it locked down for eternity.
The Swiss then expressed his genuine affection for Borg and conveyed his happiness at having him around, reminiscing about the cherished moments they have shared in the past.
"That position is so locked by you forever and I don't call you a king for any reason because you are the best. Bjorn I have loved my years with you as team captain, spent time with you have been incredible, just to let you know, I love you Bjorn, Its great to see you again here this week so thank you again for being here," he said.
The 42-year-old played the final match of his career at the 2022 edition of the Laver Cup where he teamed up with his long-time rival Rafael Nadal to play doubles.