Daria Kasatkina made some hilarious remarks about facing challenges while unwinding after she booked her spot in the third round of the 2023 US Open.
Kasatkina took on former Grand Slam champion and home hope Sofia Kenin in the second round on Thursday, August 31. While Kenin raced to a one-set lead, Kasatkina staged a successful comeback, winning 2-6, 6-4, 6-4 in a match that lasted two hours and 25 minutes.
Kasatkina's best result at the event has been a fourth-round appearance in 2017. Meanwhile, in the 2022 edition, she faced an opening-round exit.
In an on-court interview following the win on Thursday, the World No. 14 was in good spirits as she joked about the challenges she faced at the US Open over the years. Kasatkina said that in her initial years, she had high expectations from herself, but after a string of disappointing results, her hope gradually dwindled.
"Honestly, I used to have big expectations here. But then I checked my record and I realized that maybe I should slow down," the former World No. 8 said, laughing.
Speaking about how she is spending her time outside the courts during her campaign in New York, Kasatkina said she is having a hard time unwinding.
"I wish I knew what to do to forget about tennis. Because it's always just spinning around here in the head – it's like… sometimes I'm getting sick from it," she said.
The 26-year-old pointed out the US Open hype in New York, which makes it even more difficult to take a breather.
"Especially when you are in the Slam, when you are trying hard to just turn off your head and think about something else, it's just everywhere in the city. You go for a walk, and everywhere is the US Open advertising. It's impossible to forget," she said.
"Then you are coming back to your room, you turn on the TV and tennis there. Everyone is talking about it," she added.
Daria Kasatkina then hilariously asked the interviewer if he had a better solution for the issue that didn't include indulging in alcohol.
"If you'll find out something on how to turn off your head without using alcohol for example, you tell me, okay?" she joked.
---
Daria Kasatkina to face Greet Minnen in the US Open 3R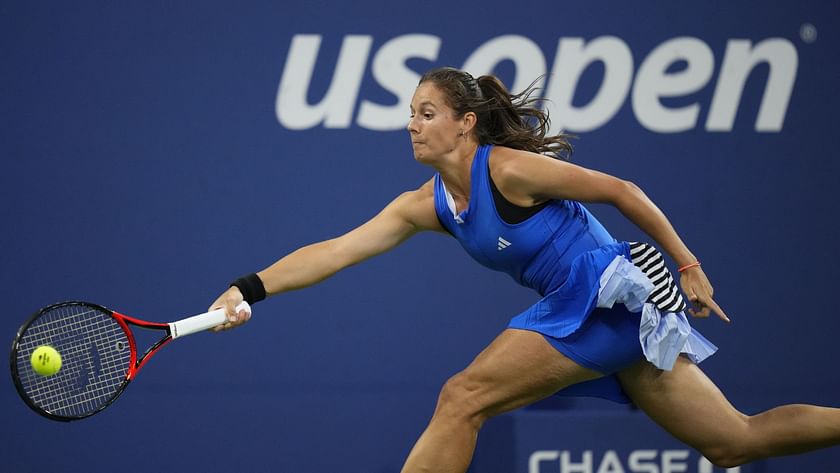 Daria Kasatkina also reflected on her roller-coaster US Open second-round win over Sofia Kenin in the on-court interview. The 26-year-old, who trailed by a break twice in the deciding set, noted that the match against 2020 Australian Open champion Sofia Kenin was a difficult one.
"It was a very difficult match. It was a tough beginning of the match. Also, we warmed up without the lights, then they turned them on. Yeah. It was a bit frustrating," she said.
The World No. 14, however, noted that she kept believing in herself, which proved to be the key.
"But I mean, I was always there. I think that was the key. You know, you always have to win two sets to win the match. So, one is not enough. And I knew that at one point I will have a chance to come back," she said.
Prior to her victory over Sofia Kenin, Daria Kasatkina scored a similar comeback win (2-6, 6-4, 6-2) over another American – Alycia Parks – in the opening round.
The Russian is now hoping to replicate her best US Open finish from 2017. She will face Belgium's Greet Minnen as she aims to make the fourth round of the event once again.