Former World No. 1 Daniil Medvedev heaped praise on Jannik Sinner after the Italian defeated him in the semifinals of the 2023 ATP Finals in Turin, Italy, on November 18.
Medvedev and Sinner were both looking to book a spot in the final of the year-end tournament. The Russian came back from a set down to force a tiebreak in the second set, but the Italian eventually won the match 6-3, 6-7(4), 6-1.
Medvedev had previously won the title in 2020, and on Saturday was looking to reach his 10th final of the season. But Sinner came out on top, in the process becoming the first Italian player to reach the title bout of the ATP Finals.
Sinner is unbeaten in the tournament so far, having defeated Stefanos Tsitsipas, Novak Djokovic, Holger Rune, and now Medvedev. He topped the Green Group and will face either Carlos Alcaraz or Djokovic in the final on November 19.
Speaking about Jannik Sinner's play in a post-match press conference, Daniil Medvedev highlighted the improvements that the Italian has made in recent times.
"Very impressed, to be honest. He's playing very good now. I mean, even today he doesn't miss much. He can run well. If you give him easy ball, you feel like he moves you over the court. He can volley well. Serve has improved a lot," he said.
Medvedev then claimed that if the 22-year-old maintains his current form, he will eventually win Grand Slam titles and become World No. 1.
"I generally believe if he plays like this, like he played last weeks, all the time, he's going to have Slams, No. 1," Medvedev said.
"Then it comes to how many weeks, how many slams, stuff like this. Sometimes this way ends. The question is how often is he going to ride it. When he's not on the wave, how good he plays. That's the way tennis is. But at the moment he is very, very good, and there's not much more to add," he added.
---
Daniil Medvedev has head-to-head lead over Jannik Sinner despite ATP Finals loss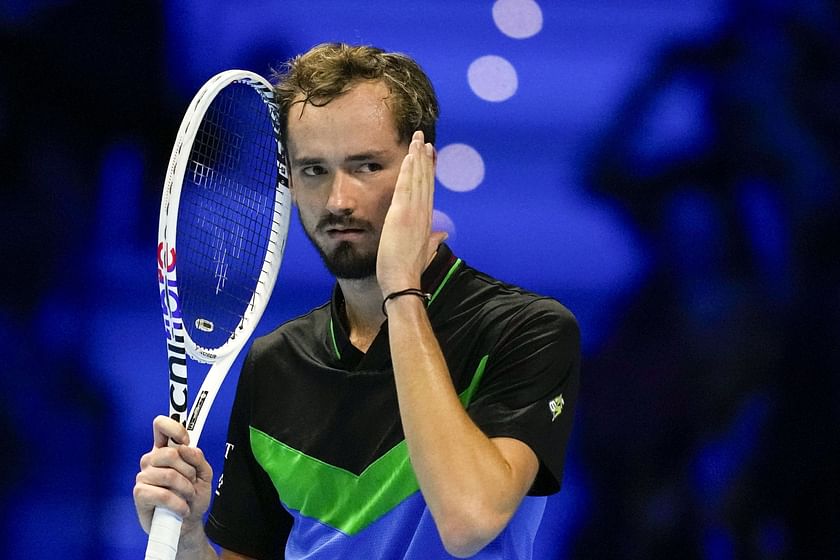 Daniil Medvedev has the lead in the head-to-head against Jannik Sinner despite losing in the semifinals of the 2023 ATP Finals. The two have faced nine times on the ATP tour so far, with the Russian winning six times and Sinner thrice.
Medvedev first defeated the Italian in the fourth round of the Open 13 in 2020. He then won five more matches against him.
Sinner had never beaten Medvedev until this year, when he won the China Open by beating the 27-year-old in the final. He repeated the feat at the Vienna Open, and has now beaten Medvedev again in the semifinal of the ATP Finals.