Beatriz Haddad Maia has credited her success at the 2023 French Open to Novak Djokovic and his viewpoint on tennis and life.
Haddad Maia reached the quarterfinals of a Grand Slam tournament for the first time in her career at Roland Garros by beating Sara Sorribes Tormo in three sets, 6-7(3), 6-3, 7-5, on Monday (June 5).
The match had a lot of ups and downs for both players, but in the end, the Brazilian was calm and collected when it mattered the most. After the match, she revealed that she took inspiration from Novak Djokovic and one of his quotes.
"I'm trying to think positive, if I'm feeling nervous my opponent is also nervous."
"My coach sent me Djokovic's interview where he told about his nerves so if Novak feels the nerves, who am I... it's normal and we need to accept it and improve under pressure," Haddad Maia said in her on-court interview.
Haddad Maia has had quite a tournament thus far in Paris, her best Grand Slam appearance to date.
She started the tournament by defeating Tatjana Maria, 6-0, 6-1, in the first round, followed by wins over Diana Shnaider, 6-2, 5-7, 6-4, in the second round, and Ekaterina Alexandrova, 5-7, 6-4, 7-5, in the third round.
In the fourth round she bested Sorribes Tormo in a three-set thriller, and she will now face Ons Jabeur in the quarterfinal. That will be the third duel between the Tunisian and the Brazilian, with Jabeur being victorious in both previous matches.
Novak Djokovic: "Pressure is a privilege"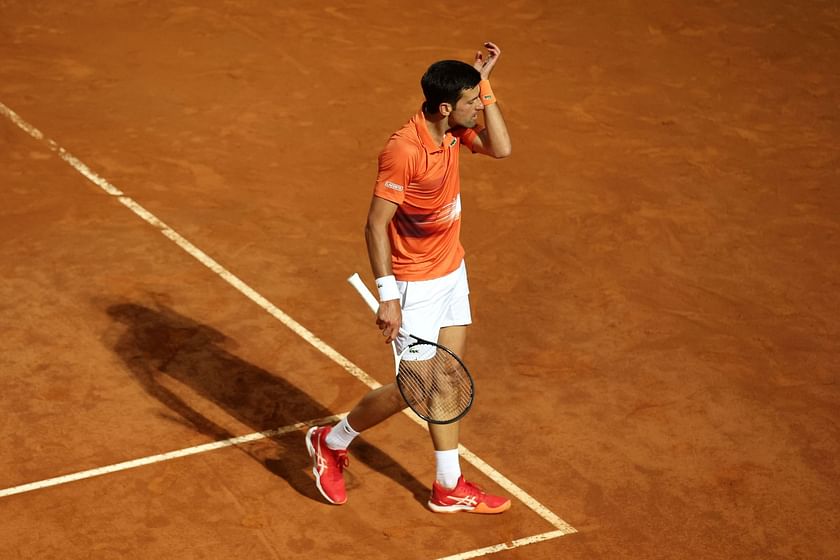 Novak Djokovic has talked about the pressure of being Novak Djokovic a lot of times during his career, most famously during the 2021 Tokyo Olympics.
"Pressure is a privilege, my friend," Djokovic said in answer to a reporter's question.
"Without pressure, there is no professional sport. If you are aiming to be at the top of the game, you better start learning how to deal with pressure and how to cope with those moments - on the court but also off the court," the Serb added.
The former World No. 1 explained that he has found a way to deal with all of the distractions that come along with being a top tennis player.
"All that buzz and all that noise is the thing that, I can't say I don't see it or I don't hear it, of course it's there, but I've learned, I've developed the mechanism how to deal with it in such a way that it will not impose destruction to me."
"It will not wear me down. I feel I have enough experience to know myself how to step on the court and play my best tennis," Djokovic said.