Chris Evert has responded to the remarks made by Serena Williams' former coach, Rennae Stubbs, regarding Novak Djokovic's motivation to win more titles than Roger Federer and Rafael Nadal.
Djokovic recently clinched his record 24th Grand Slam title at the 2023 US Open, further extending his lead over arch-rivals Nadal, who has 22 Major titles to his name, and Federer, who retired with 20.
Stubbs showered praise on the Serb for winning his fourth US Open title and setting the record for the most Major titles in the Open Era. In an episode of The Rennae Stubbs Tennis podcast, the Australian commended the 24-time Grand Slam champion for his "incredible" records and never-give-up attitude.
She argued, however, that Djokovic's awareness of his lack of global popularity compared to Federer and Nadal fueled his determination to outshine them in terms of career achievements and records.
"I think Roger [Federer] and Rafa [Nadal] definitely personified wanting to win a lot but it's obsessive to Novak and you can see it. He wants to put the numbers up because he knows he's not gonna be as popular worldwide as Roger and Rafa," she said.
Stubbs also expressed her admiration for the Serb's single-minded pursuit of greatness.
"I think I'm right in saying that, it's just a fact. I think he wants to put the numbers up so much that 'Yes they may be more popular than me but I'll always be the greatest and I'll always have the numbers over them,' and he doesn't care and I admire him for that," she said.
Chris Evert conveyed her disagreement with Stubbs' assessment on social media, stating that the source of Djokovic's motivation was irrelevant. She emphasized that the Serb should instead be admired for his remarkable accomplishments and for surpassing Federer and Nadal.
"To me, it doesn't really matter where his motivation to win comes from, the fact is, he's passing the other two and should be admired for his achievements and his records….," Evert posted.
Rafael Nadal on why he thinks Novak Djokovic will be frustrated if he loses Grand Slam titles race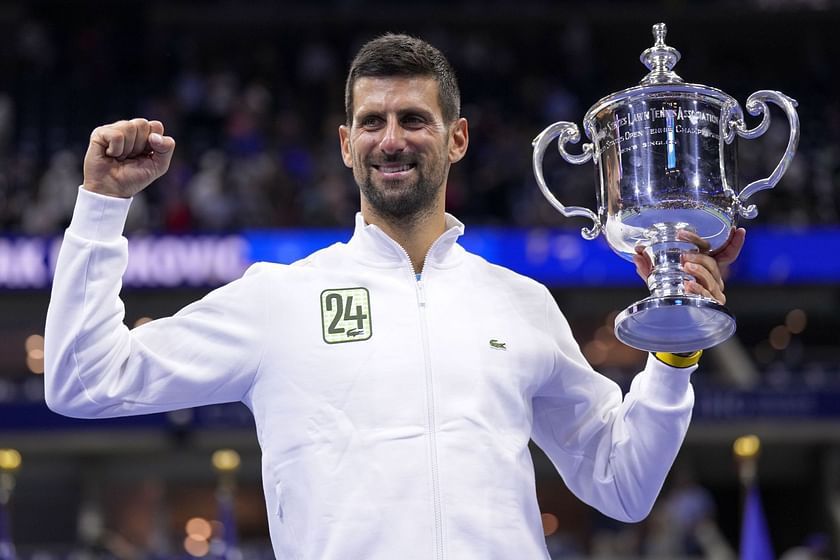 In a recent interview with Movistar, Rafael Nadal was asked about his feelings regarding Novak Djokovic winning his record 24th Grand Slam title at the 2023 US Open.
While the 22-time Grand Slam champion admitted that he would have liked to hold the record for most Major titles himself, he expressed satisfaction regarding everything he has achieved in his career.
"I am not frustrated for a simple reason, within my possibilities I've done all I can to make things happen for me," he said.
Nadal also suggested that Djokovic would have experienced frustration over ending his career without achieving the Grand Slam record because he felt more "intensely" about the accomplishment.
"I think Novak feels more intensely about this than I do. Had he not achieved this it may have been a bigger frustration for him, maybe that is what he did it. But the way I - he's more intense about it? More hungry?" he said.
What is the foot injury that has troubled Rafael Nadal over the years? Check here