Ons Jabeur made her return from injury at the BNP Paribas Open in Indian Wells. She battled past Magdalena Frech in a challenging encounter in the second round of the WTA 1000 tournament.
Jabeur had a disappointing outing in Australia. Despite a semifinal finish at the Adelaide International in the lead-up to the Australian Open, the Tunisian could not replicate the same success at the Grand Slam and was ousted from the tournament in the second round.
After her exit from the Australian Open, the World No. 4 announced her decision to withdraw from upcoming tournaments due to a minor procedure she would have to undergo to offset her knee injury.
"In order to take care of my health situation. My medical team have decided that I need to get a minor surgery in order to be able to be back on the courts and perform well," she wrote on Instagram at the time.
Jabeur made her return to the WTA tour at the BNP Paribas Open. Following her win against Frech, the World No. 4 divulged the details of her decision
Ons Jabeur acknowledged that it was a difficult decision to compete at the tournaments in Indian Wells and Miami on her return from injury. Still, she insisted on it and made it a new challenge for herself.
"You know, it's a tough decision to come back, and I was the one that insisted that I come back in Indian Wells and Miami. It was probably too early to come back, but I just made it a new challenge for myself," she said.
She joked that she regretted her decision after her first-set loss to Frech, but she told herself to accept the situation and fight through it. Jabeur remains optimistic that her performance will improve in future matches.
"I did regret it after the first set (smiling). But then, you know, I just told myself to accept what's happening, to fight through it, and to just see how it goes. I'm sure it will get better and better every match," she added.
Ons Jabeur determined to maintain her WTA ranking despite injury layoff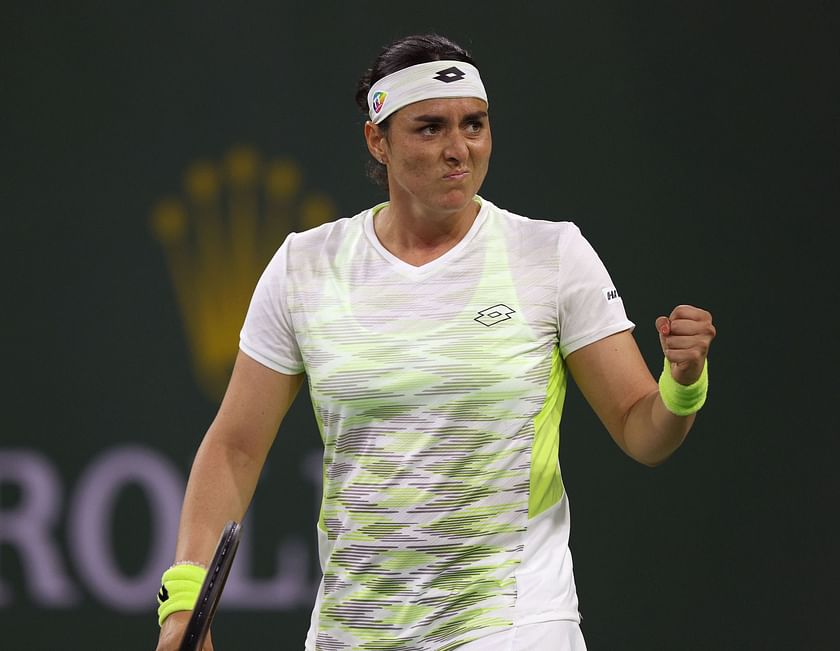 Ons Jabeur discussed why she chose to return to the WTA circuit for the tournaments in Indian Wells and Miami instead of choosing to wait for the upcoming clay court tournaments.
The World No. 4 explained that as an athlete, it was tough for her to remain on the sidelines for an extended period of time. She added that having already missed two WTA 500s and a WTA 1000, and with two WTA 1000s coming up, she didn't want to fall behind in the rankings.
"First, I'm an athlete and it's tough to stay out of competition for a long time. I was missing to be on the court. You know, I just didn't want to go behind of the ranking too much. I missed already two 500s and a 1000 and there is two 1000s coming," she said.
Ons Jabeur will take on Marketa Vondrousova in the third round of the BNP Paribas Open. It will be their second meeting of the year after Vondrousova defeated the World No. 4 at the Australian Open.