Iga Swiatek recently shed light on several topics, including how she has dealt with fame since rising to the top of women's tennis.
Swiatek, a four-time Grand Slam champion, admittedly finds it difficult to let her hair down and relax off the court, as most fans can recognize her. She said (quotes via newsroom.porsche.com):
"People recognize me almost everywhere. It's difficult for me to live in peace and quiet."
The Pole then disclosed that she has an inspirational quote pasted on the inside of her car door, which reads:
"You don't get up in the morning to be average."
During the interview, Iga Swiatek also professed her love for driving cars. The Pole, who drove a Porsche Cayenne Turbo GT in Ohio not too long ago, claimed that she loved pushing a car to its limits.
"When driving fast cars on normal roads, it's impossible to extract the car's full potential. I love being able to take advantage of the power in certain situations, like when overtaking, being able to accelerate quickly if necessary gives me a feeling of safety," she said.
The 22-year-old then revealed that doing a few fast laps in a Porsche around the Silesia Ring, a 3,636-meter-long race track in Poland, is on her bucket list.
"I'd love to feel the adrenaline... If I have everything under control. Being in control is important to me," Swiatek said.
---
Iga Swiatek has had a decent 2023 season so far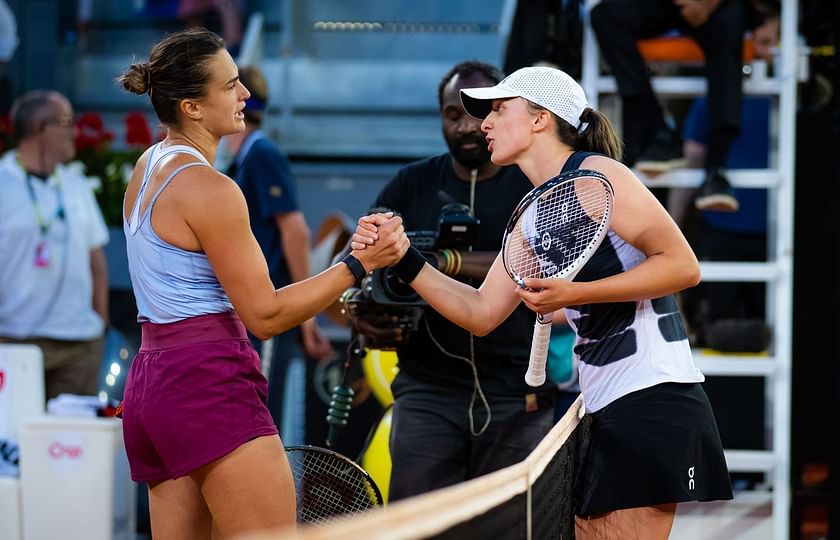 Iga Swiatek has enjoyed a decent 2023 season, accumulating a 56-10 win-loss record on the WTA Tour so far. The Pole has won four titles this season, with her biggest title coming at the 2023 French Open, where she beat Karolina Muchova in the championship match.
Swiatek has not been that dominant in 2023, though, compared to last year. She failed to defend her US Open crown recently, crashing out in the fourth round to Jelena Ostapenko.
She also got knocked out in the fourth round and the quarterfinals in the Australian Open and Wimbledon Championships, respectively.
It is pertinent to note that the 22-year-old won eight titles last year while becoming the World No. 1 for the first time in her career. This year, however, she lost her top ranking to Aryna Sabalenka.
Swiatek only trails Sabalenka by 1,071 ranking points. She can bridge the gap between them by doing well in the Asian swing. At the moment, both the Pole and her Belarusian rival are on the entry list for the WTA 1000 event in Beijing.