Tennis commentator and former player Mark Petchey recently expressed his admiration for Sofia Kenin's "no look" service technique.
Kenin, 24, kicked off her Indian Wells campaign with a convincing win over 2017 US Open champion Sloane Stephens, 6-4, 6-1. With the win, she took her win-loss record in the 2023 season to 6-6.
This was Sofia Kenin's second meeting with Stephens. Their first encounter was won by the latter, 6-2, 6-7(5), 7-5 in 2022.
Sofia Kenin's unique outfit during the encounter drew admiration on social media.
"Kenin in this kit... idk how to explain it, it's just a vibe," a post read.
Replying to the tweet, Petchey, Andy Murray's former coach, wrote that Kenin's ability to serve without looking at the ball and relying solely on "feel and timing" was impressive. This technique requires a high level of skill and trust in one's abilities, as well as a deep understanding of the mechanics of the serve.
"I love the first pic. Not tracking the ball at all with her eyes. Just all feel and timing. Tennis gives you a million ways to do the same thing," Mark Petchey tweeted.
Agreeing with what the former player said, the original poster also heaped praise on the American's serve.
"Her ball toss is so unique, crazy how she's able to serve like that," they added.
Sofia Kenin to take on Australian Open finalist Elena Rybakina in the second round of Indian Wells 2023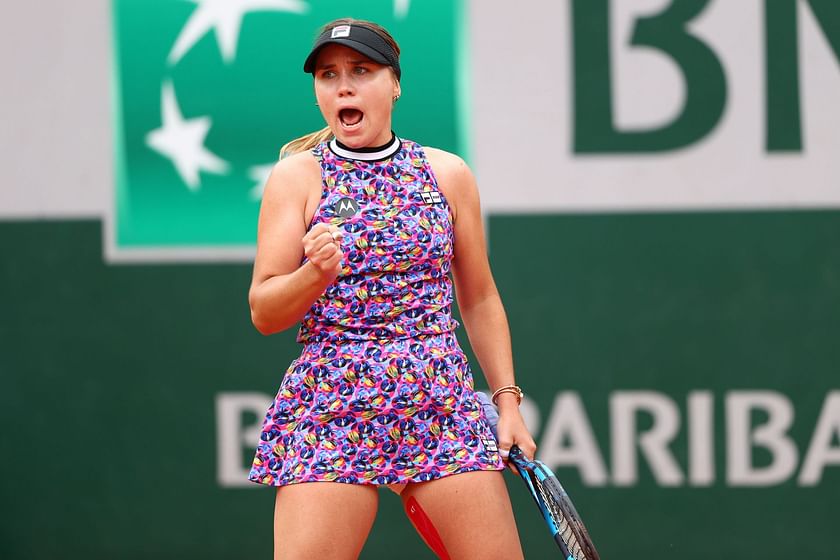 The winner of the 2020 Australian Open, Sofia Kenin, will lock horns with 2022 Wimbledon winner and 2023 Australian Open finalist Elena Rybakina in the second round of the BNP Paribas Open.
Rybakina, 23, will be playing her first match of the tournament against the former World No. 4. She was last seen in action at the Dubai Tennis Championships. However, the World No. 10 was forced to withdraw from her Round of 16 clash against Coco Gauff due to a lower back injury.
Kenin has had an underwhelming 2023 season so far. Apart from making the semifinals of the Hobart International, the American has failed to progress beyond the second round of tournaments. She suffered first-round exits at the 2023 Australian Open, the Linz Open, and the Dubai Tennis Championships.