Michelle Yeoh is a fan of tennis and in particular, Rafael Nadal. The 2023 Oscar winner for the award of 'Best Actress in a Leading Role' once called the Spanish tennis great her "hero."
After the news of Yeoh's admiration towards Nadal resurfaced, tennis fans could not contain their excitement.
Yeoh attended the 2021 French Open final between Novak Djokovic and Stefanos Tsitsipas, where she admitted to supporting Tsitsipas only because Nadal was not playing. The Malaysian actress, the first Asian woman ever to win the best actress Oscar last week, enjoyed good food, champagne, and some great tennis during the five-set thriller between Djokovic and Tsitsipas that year.
"At Roland Garros sipping bubbles, and since my hero Nadal is not in finals am cheering for cute Stefanos! May the best man win," Michelle Yeoh captioned her Instagram post in June 2021.
With the post resurfacing on social media this week, many in the tennis fan community reacted to it. Nadal's supporters in particular expressed renewed admiration for Yeoh.
"Just when I didn't think I could love her more," a fan wrote on Twitter.
"Michelle being a Rafan. I know that's right !!! Queeeeen," another fan tweeted.
Here are a few more reactions from tennis fans to Michelle Yeoh being a Rafael Nadal fan:
Rafael Nadal amps up intensity during training at his academy, set for Monte Carlo comeback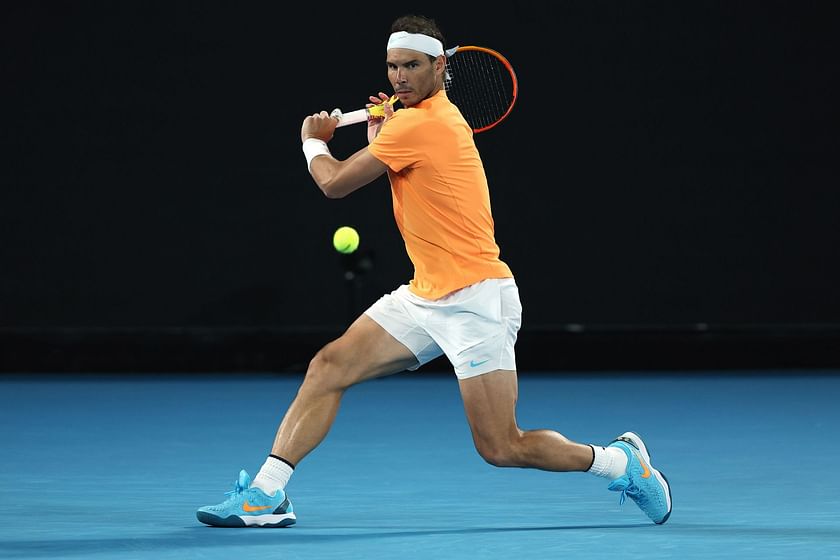 Rafael Nadal was recently spotted showing a lot more intensity during a training session at his academy in Manacor. The Spaniard is targeting a return to the tour at the Monte Carlo Masters next month.
Nadal has already entered his name for the tournament starting April 9th, giving him three more weeks to be match-ready. The 22-time Grand Slam champion is also a 11-time champion in Monte Carlo.
You can watch a video of the Spaniard's recent training session here:
The current world No. 9 has to defend very few points in the build-up to the 2023 French Open. He did not compete at the Monte Carlo Masters or the Barcelona Open, another tournament which he has won as many as 12 times, in 2022.
Nadal only has to defend a quarterfinal run at the Madrid Masters and a Round of 16 exit at the Italian Open before his French Open title defense.
What is the foot injury that has troubled Rafael Nadal over the years? Check here
Edited by Aayush Majumdar