Martina Navratilova is of the opinion that Coco Gauff will add to her Grand Slam tally next year and that it is most likely to happen at Wimbledon.
Gauff won her maiden Major at the 2023 US Open, taking down Aryna Sabalenka in the final at Flushing Meadows. Having seen the American prodigy improve her game up close, Navratilova is confident that the grass courts at SW19 will be the next territory that the 19-year-old will conquer.
The 18-time Grand Slam champion reckons that her claim is strengthened by the fact that grass is also four-time Grand Slam champion Iga Swiatek's least favored surface, according to the Pole herself.
Swiatek has a 9-1 lead in the head-to-head against Coco Gauff -- the reason perhaps why Navratilova believes the grasscourts at Wimbledon will help even the field if Gauff has to take on the World No. 1 in her pursuit of glory.
"I would be surprised if she doesn't win another major this year, and Wimbledon makes the most sense. I think it's on grass because she's better at the net than any of them and moves forward so well. That and her improved drop shot," Navratilova said in an interview with the WTA.
"I think you'll see that across the board next year, the [Carlos] Alcaraz influence on the sport. For me, Coco Gauff should be the favorite on grass. Particularly since by her own admission, it's Iga's most challenging surface," she added.
---
Along with Coco Gauff prediction, Martina Navratilova also picks Ons Jabeur to win her maiden Grand Slam in 2024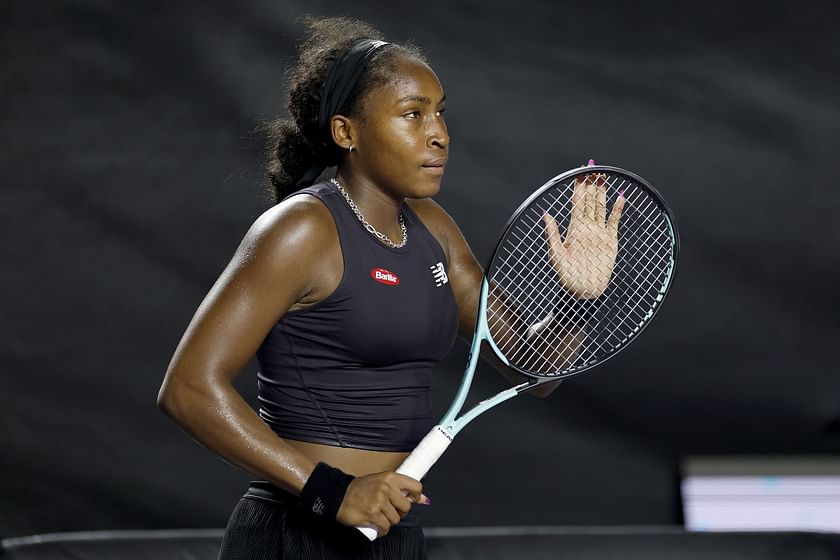 Martina Navratilova also picked Ons Jabeur to win her maiden Grand Slam in 2024, which would mark the end of a losing streak in Major finals for the Tunisian. Jabeur is currently 0-3 in Slam finals, losing the 2022 Wimbledon (to Elena Rybakina), the 2022 US Open (to Iga Swiatek) and the 2023 Wimbledon (to Marketa Vondrousova).
The former World No. 2's varied gamestyle made her the "obvious" choice for Navratilova when it came to predicting which WTA star will win their first Slam next season. The American icon added that Jabeur's heartbreaking experience of losing three Major finals on the trot will help her the next time.
"I'm going through the rankings right now, and it's got to be Ons. Because of the variety and everything else in her game, she's the obvious choice. Wimbledon was a heartbreaking loss, but you know what they say: If it doesn't kill you, it makes you stronger. My money's on Ons, always a threat on any surface, to break through," Martina Navratilova said.