Venus and Serena Williams' former coach Rici Macci has defended Maria Sharapova's tennis abilities after the Russian's former agent questioned her athletic prowess.
In a recent interview, Sharapova's former agent Max Eisenbud praised the former World No. 1's mental strength and willpower, stating that they were the key to success in tennis. However, he also remarked that she was "probably the worst athlete" to ever win a Grand Slam title.
"I mean I tell people all the time she's probably the worst athlete that, and I'll tell her if she was here the worst athlete to ever win a Grand Slam. She can't throw, she can't pass, she has no touch but she willed her way," he remarked.
"I think she was the most mentally strong players to ever play the game and I would put her on that list with all that great champions, she just wasn't the athlete that these other players were," he added.
Eisenbud's statements have seen a wide range of reactions from the tennis community, with the latest coming from Rick Macci.
The renowned American tennis coach, who trained Sharapova during her early years, took to social media to praise her tennis and athletic abilities. The 68-year-old also questioned the talent evaluation abilities of player agents.
"Maria Sharapova was a very good athlete. Agents do deals and most have limited knowledge in talent evaluation. When we think of athletic skills we think running and jumping. Maria had incredible hand eye and her little steps were poppin the popcorn extra butter. Athletic ability is from your head to your toe! FIVE GRAND SLAMS/NUMBER 1 IN THE WORLD TRUST ME YOUR ATHLETIC!" he tweeted.
---
Maria Sharapova's tennis career: A recap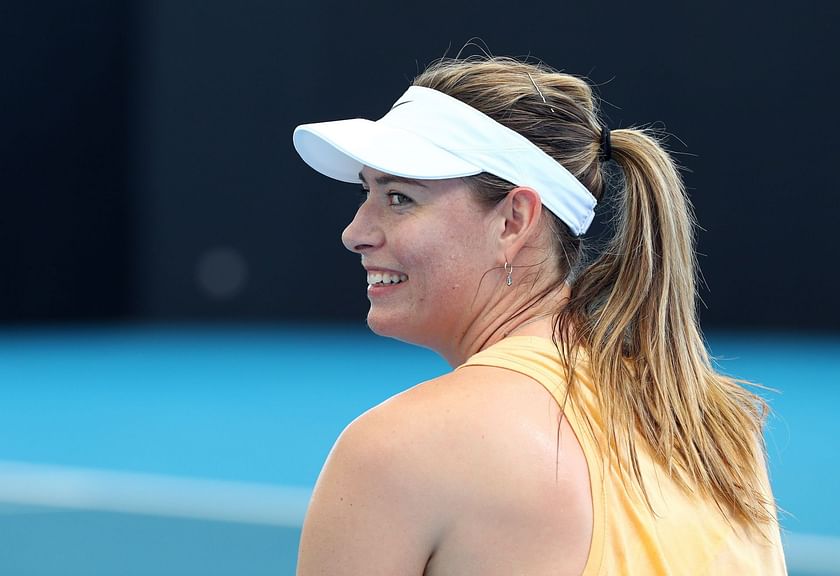 Having turned pro at the tender age of 14, Maria Sharapova won five Grand Slam titles during her time on the WTA Tour from 2001 to 2020. She was ranked the WTA World No. 1 five times, totaling 21 weeks.
Sharapova won her maiden Major title at the 2004 Wimbledon Championships, defeating Serena Williams in the final. She added four more Slams to her trophy cabinet in the following years — US Open (2006), Australian Open (2008), and French Open (2012, 2014).
The Russian also won an Olympic silver medal at the 2021 London Games, losing to Serena Williams in the gold medal match. Sharapova is only the 10th woman to complete a Career Grand Slam, and the only Russian to achieve the feat.
Having won a total of 35 singles titles, she announced her retirement from the sport in 2020.