Matteo Berrettini has expressed solidarity with Team Italy after Lorenzo Sonego's outstanding victory in the 2023 Davis Cup Finals.
The 27-year-old suffered an ankle injury in the second round of the US Open, which led to his withdrawal from the Grand Slam event in New York. He is in recovery mode at the moment, and as a result, hasn't been able to represent his country in the 2023 Davis Cup Finals.
Nevertheless, Berrettini has been supporting to his teammates from the stands, encouraging them to get over the line in their matches. He expressed his enthusiasm for Team Italy's impressive 3-0 victory over Team Chile during the group stage via his Instagram account.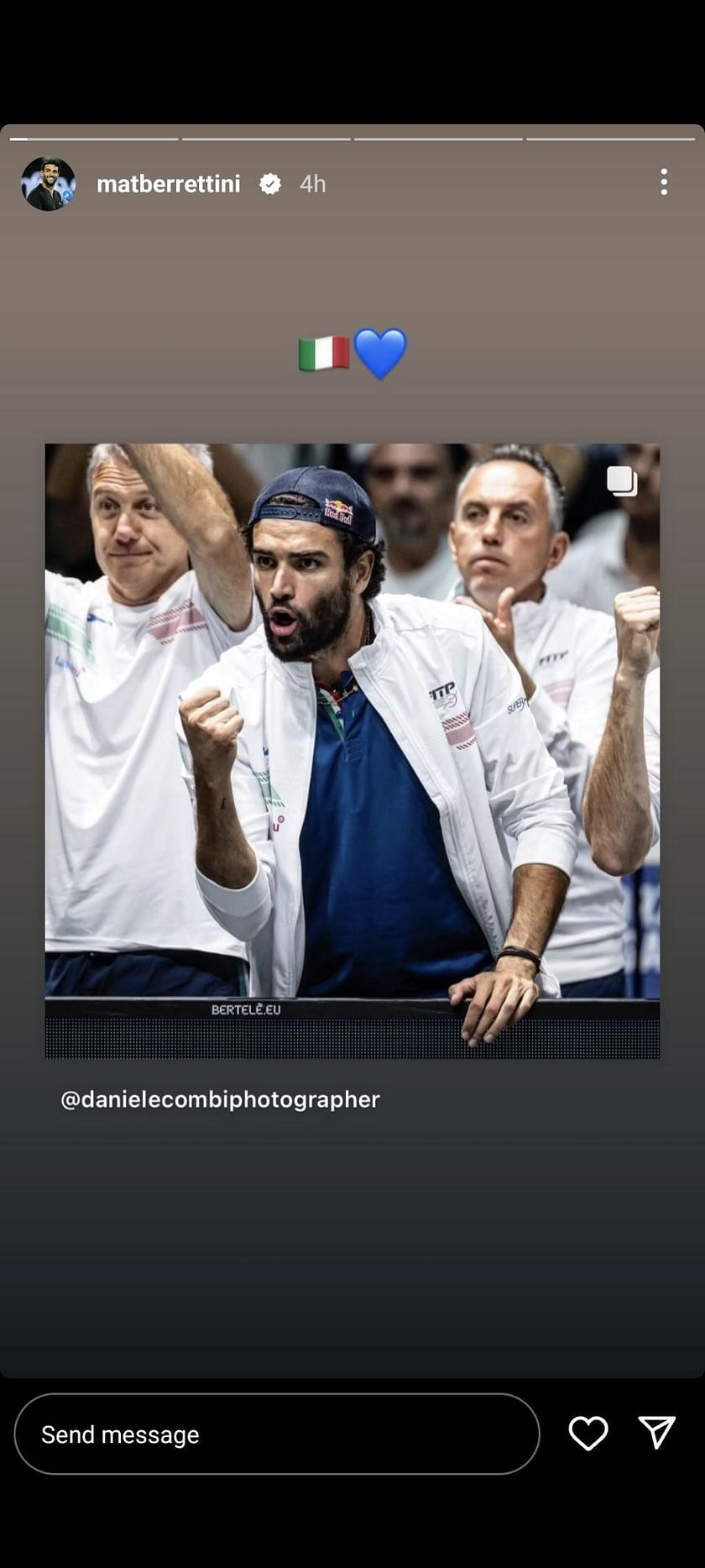 Team Italy showed their class in the group stage clashes against Team Chile. Matteo Arnaldi set the tone with a remarkable comeback victory over Christian Garin in the first round. Subsequently, the hosts extended their lead to a commanding 2-0, courtesy of Lorenzo Sonego's marathon triumph over Nicolas Jarry.
Sonego continued to shine, by securing another win in the doubles event, partnering with Lorenzo Musetti to seal the win for his country. A proud Berrettini congratulated the 28-year-old and shared the moment on his social media with his fans.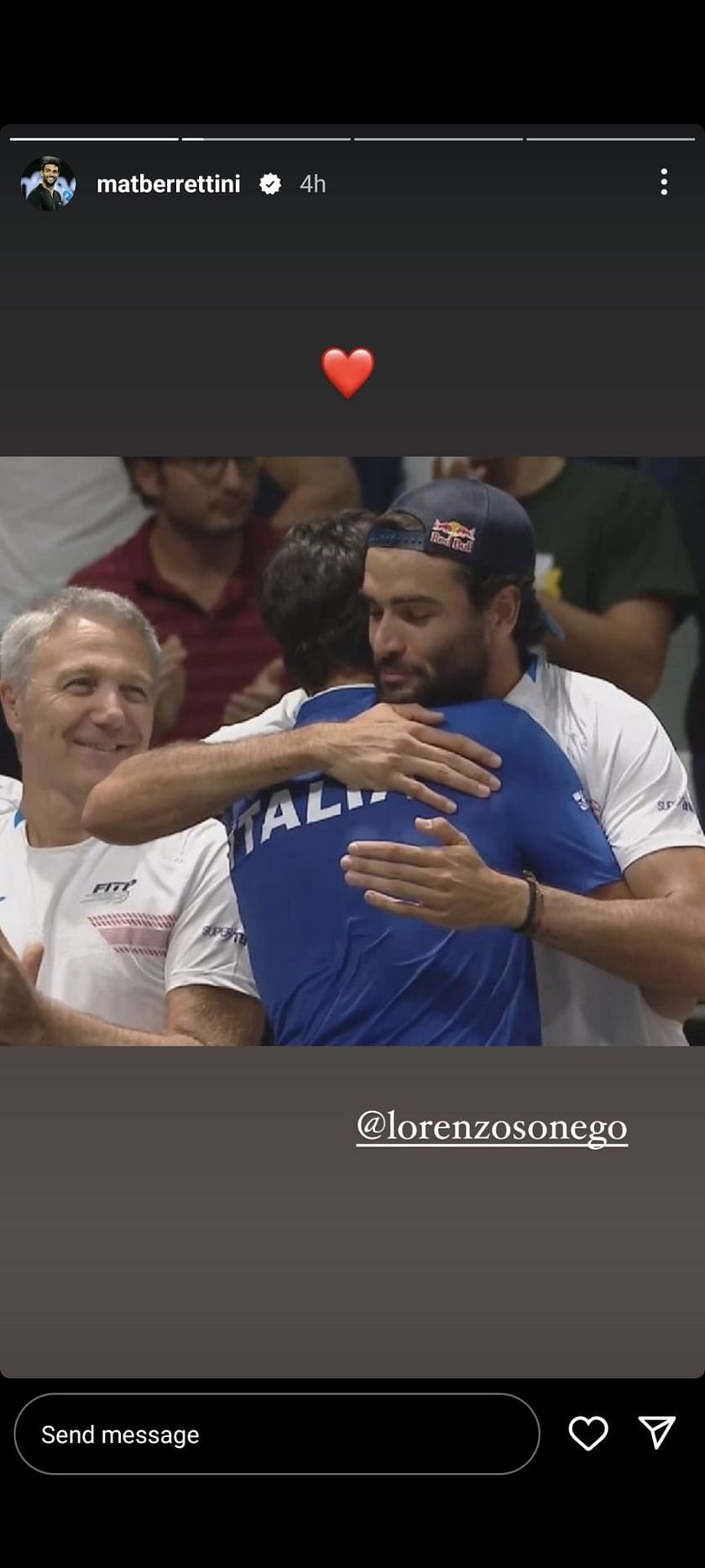 Riding high on the adrenaline rush following his victory against Jarry, Sonego expressed his thoughts about the match during his post-match interview. He emphasized how the team's spirit provides him with the motivation to persevere and fight till the very end.
"I am delighted to have brought the point home, I really gave my soul," Lorenzo Sonego said. "Its always a thrill to play in the Davis Cup and it was good to get through this match because the opponent was really strong. We stuck together, we are all friends and we know we can beat anyone, this team spirit gives us so much strength."
---
Matteo Berrettini's injury update: Italian discloses ruptured ligament after a nasty fall at US Open, expected to skip Asia swing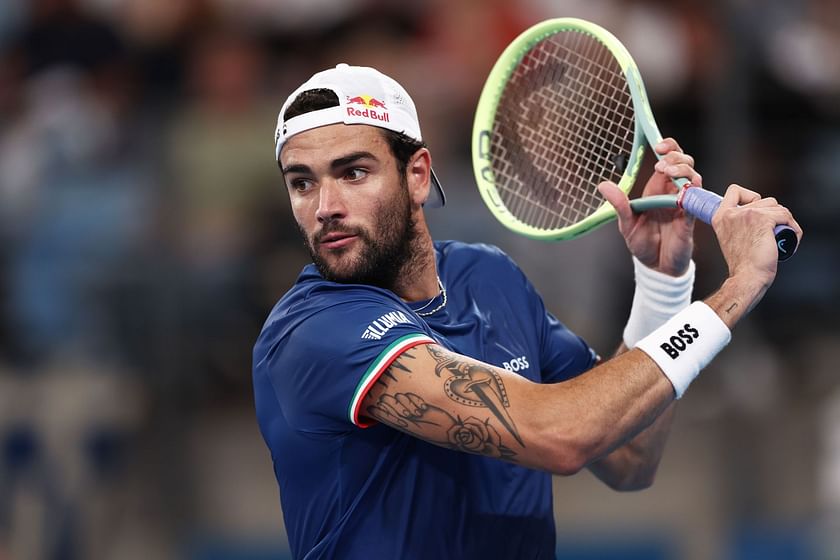 Matteo Berrettini has provided an update on the injury he sustained at the 2023 US Open.
During his second-round match against Arthur Rinderknech on August 31, Berrettini suffered a painful ankle injury that forced him to withdraw from the match, handing Rinderknech a 6-4, 5-3 win by walkover. Medical staff rushed to his aid, and he had to be wheelchaired off the court.
The Italian recently took to Instagram to share an update on his injury, revealing that his medical team had given him mixed news. On the positive side, the injury wasn't as severe as initially feared and he has been diagnosed with a ruptured ligament. To prioritise his recovery, the World No. 66 will be forced to sit out for the upcoming tournaments in Asia.
"Mixed feelings. Positive news following some further tests that my ankle injury did not cause as much damage as originally feared - I have a ruptured ligament. But I'm extremely disappointed that I will not be able to represent Italy in Bologna, or compete in the ATP events in Asia," Berrettini stated.
Berrettini is also ecpected to begin an intensive rehabilitation program with the hope of returning to the ATP Tour after the ATP 1000 Shanghai Masters. The tournament is scheduled for October 2–9.
"Now I start my intense rehab to hopefully return to tour shortly after the Shanghai Masters. Thank you again for all the kind messages," he added.
Edited by Shubham Banerjee