Mats Wilander has expressed his disappointment with Holger Rune's apparent lack of intensity during his 2023 French Open quarterfinal match.
On Wednesday, Rune suffered a defeat at the hands of Casper Ruud 6-1, 6-2, 3-6, 6-3. This was the second year in a row that Rune had lost to Ruud in the Roland Garros quarterfinals.
Despite a valiant effort in the third set, where he fired off some impressive forehands, Rune ultimately fell short. He made 30 unforced errors in the first two sets, and never truly recovered from the slow start.
Casper Ruud's victory further solidified his dominance over Holger Rune, bringing their head-to-head record to 5-1 in his favor.
During the performance analysis, Eurosport presenter Barbara Schett asked Mats Wilander whether the pressure of the high-stakes match had become too much for Rune. Wilander replied in the affirmative, and went on to suggest that Rune could benefit from a bit of "mayhem" - similar to that of Nick Kyrgios - to help him get fired up and perform his best.
"When you look at how he played and how we behaved, I would agree, 100%," Wilander said. "I think he needs mayhem, he needs a little bit of that Nick Kyrgios, and he didn't have that."
Mats Wilander further advocated for Holger Rune to talk to his team, scream at them and even seek out people in the stands just to get his blood pumping.
"I mean, I can't believe I'm saying this, but maybe start talking to his box, start screaming at his box, start finding people in the stands, just to do something," Wilander said.
"I started very, very bad, unfortunately" - Holger Rune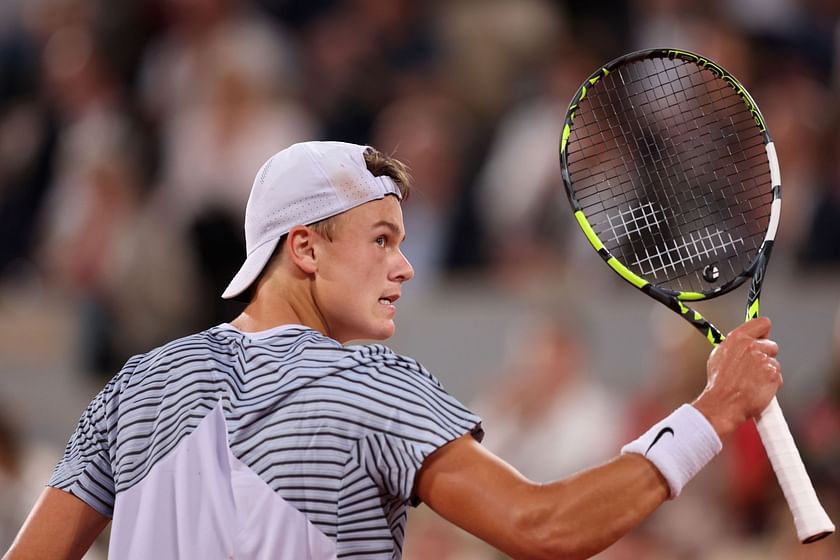 During the post-match press conference, Holger Rune gave his thoughts on the match too.
The Dane admitted that he struggled to find his rhythm in the early stages and was unable to perform his best during the first two sets, which in turn reduced the pressure on Casper Ruud.
"I think I started very, very bad, unfortunately. I didn't find my level at all the first two sets. Then I started to play a little bit better, found some rhythm in my game, managed to put him under pressure," Rune said.
Rune acknowledged that playing against a top player like Ruud requires one to perform at their utmost best, and that there are no excuses for failing to do so.
"It's too costly to start so late. Against a great player like him, he deserved to win because, first of all, I wasn't there the first two sets. But you cannot allow yourself to do that when you play a player like Casper, and any player at the top of the game, because it's too long of a way back. Credit to him for staying there," Holger Rune said.
"I'm happy that the clay season is over now. I'm ready to move on. Yeah, just focused on the grass now," he added.