Former tennis pro Andrea Petkovic recently stated that Serena Williams' retirement announcement made it easier for her to announce her own.
Serena Williams' retirement announcement at the 2022 US Open sparked a lot of discussion about an entire era of tennis coming to an end, and fans couldn't get over it anytime soon.
It was such a hot topic that Andrea Petkovic's retirement announcement received little attention. She played her final match against Belinda Bencic in the first round of the 2022 US Open before calling it quits.
However, for Petkovic, this was relieving since she didn't want to make the announcement as she didn't want to put herself under extra pressure but watching Serena Williams do it made it much easier for her to follow in the footsteps of the American.
"So I knew the end was coming and then I decided 'Ok, US Open is going to be it' and I didn't wanna announce it actually cause I didn't wanna have that extra pressure and then my team was like 'Whoa, but you have to let your fans know'," Petkovic said in a recent episode of the Inside-In podcast.
"I wake up the next day, I turn on my phone and I have 100 direct messages on my phone, 'Serena Williams retiring at the US Open' and I was like 'Ok, now it doesn't matter, nobody will care about poor little Andrea at the US Open'," she added.
The German went on to say that it was much easier for her because no one really asked her why she made such a decision except a few, and she could go through all the emotions that retirement brought in peace.
"It was actually, I have to say, looking back at it; it was much easier for me that Serena was retiring at the same time. A few German journalists asked me a bunch of questions and nobody else cared," Petkovic said.
"And I could kind of go through all these emotions cause it was really hard and I feel like I saw it on Serena's face as well. For me, the transformation process was much harder than when I was actually done with it," she added.
---
What are Andrea Petkovic and Serena Williams planning to do after retirement?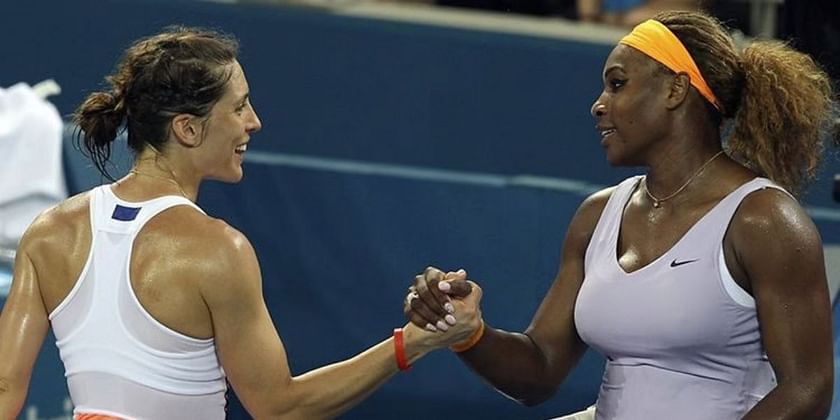 What Andrea Petkovic, who has worked as a sports journalist and columnist throughout her career, will do next is unknown, but she has stated that she would like to continue as a mentor for young talents.
Serena Williams, on the other hand, has stated that she intends to spend more time with her family and daughter Olympia, as well as concentrate her efforts on investing in businesses run by women and people of color through her venture capital firm, Serena Ventures.