Novak Djokovic recently praised his rival Rafael Nadal for the way he has performed at and dominated the Italian Open since 2005.
The Serb, who considers the Masters 1000 tournament as his most successful clay-court event, has won the title six times in 16 completed appearances so far. The first time he played a main-draw match in the city was in 2007.
Nadal, on the other hand, has won the championship a record 10 times in his 18 appearances.
Speaking on the "ATP Tennis Radio Podcast," the defending champion at the Italian Open was asked what he thought about his supremacy in Rome. Novak Djokovic was quick to honor the 10-time champion from Spain before talking about himself.
"Well, I'm not as dominant as the gentleman called Rafael Nadal in this tournament, but you know, it's probably the most successful tournament I had on clay in my career," he said.
Djokovic also spoke about the warm reception and support he received from fans every year. He weighed in on Rome's natural beauty before crediting the overall vibe of the city, which he said contributed to his on-court performances.
"I think it's what I mentioned earlier, it's the way people make me feel here — very welcome, very much at home, lot of support, lot of great energy, and a great vibe," he said.
"Rome is one of the most beautiful cities in the world. So just the overall feeling is important, you know, off the court, everything that you experience that makes you feel positive coming on to the court and being able to perform your best."
Djokovic and Nadal have squared off against each other at the Italian Open nine times. The latter has won on six occasions, with three matches going in favor of the world's top-ranked player.
---
Novak Djokovic picks Rafael Nadal as his biggest rival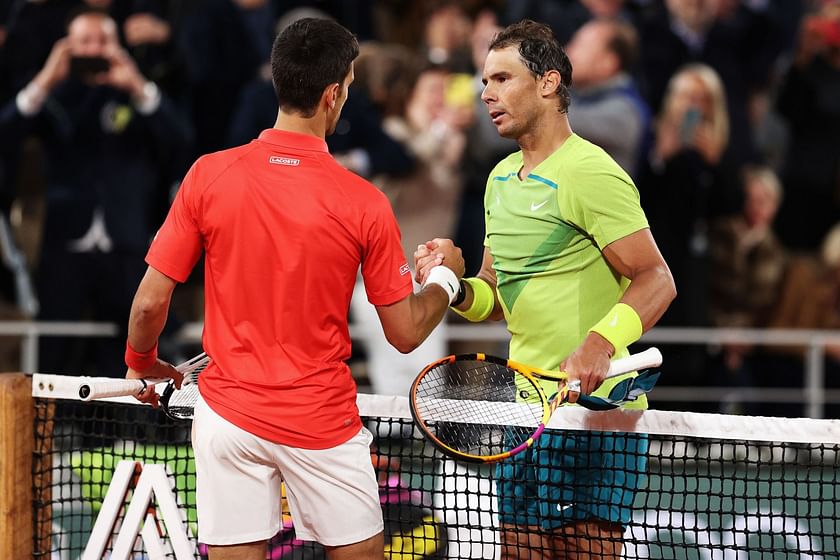 Novak Djokovic and Rafael Nadal have the largest rivalry with respect to matches played against each other in men's tennis history, having clashed 59 times. The Serb leads their head-to-head 30-29 and recently named the Spaniard as his biggest rival.
Speaking on the "ATP Tennis Radio Podcast," Djokovic remarked that Nadal would always be his biggest rival as long as both are active.
"I can't take anybody else but Nadal as my biggest rival," he said.
"As long as Nadal is playing, as long as I'm playing, Nadal is always my biggest rival regardless of the rankings or what's going on on the tour.
"I have tons of respect for [Carlos] Alcaraz and there are some other players, but Nadal and myself go back a long time, so definitely he comes in front."
Djokovic will face Cameron Norrie in the fourth round of the 2023 Italian Open on Tuesday, May 16. Nadal, meanwhile, has been sidelined since this year's Australian Open due to a hip injury.
What is the foot injury that has troubled Rafael Nadal over the years? Check here
Edited by Anantaajith Raghuraman