| | |
| --- | --- |
| Name | Novak Djokovic |
| Net Worth | $220 Million |
| Age | 34 |
| Nationality | Serbian |
| Residence | Monte Carlo, Monaco |
| Marital Status | Jelena Djokovic (m. 2014) |
| Children | Stefan (born 2014), Tara (born 2017) |
| Source of Wealth | Tennis, Endorsements, Business |
| Salary | $12 million (earnings in 2021 ATP Tour) |
| Endorsements | Lacoste, Head, Adidas, Jacob's Creek, Peugeot, Uniqlo, Seiko, ANZ |
| Endorsements Earnings | $28 million |
| Charity | Appointed as a UNICEF Goodwill Ambassador and Novak Djokovic Foundation |
Novak Djokovic is a Serbian tennis player who is considered one of the greatest tennis players of all time and by many, the greatest ever. He is currently ranked No. 8 in the ATP rankings and has held that position for 373 weeks, the most by a male player. In 2016, he became the first-ever player to hold all four major titles on three different surfaces. He is also the only male tennis player to have won all nine Masters 1000 Tournaments. Over the course of his career, he has been the top-ranked player by the ATP on five separate occasions. Djokovic is famous for his rivalry with Rafael Nadal, and the two players have produced some of the most entertaining matches in tennis history Djokovic had an outstanding 2021 season during which he won the Australian Open, the French Open and Wimbledon. He also reached the final of the US Open but lost to Daniil Medvedev. Apart from his exploits in Grand Slams, the Serb also won the Paris Masters.
The 35-year-old's total prize money earnings sum up to $154,756,726, which makes him the highest-earning tennis player of all time.This year, Djokovic earned $12 million on the ATP Tour.

How much is Novak Djokovic's Net Worth in 2022?
Novak Djokovic's current net worth is estimated at $220 million. Djokovic has emerged as one of the best tennis players of all time after a career filled with impressive victories This includes his prize money earnings in tennis along with his endorsements, sponsorship deals and business ventures.
Novak Djokovic's Salary
Djokovic's exploits in 2021 saw him earn $12 million from the ATP Tour, more than any player on the singles circuit.
Novak Djokovic's Endorsements
Novak Djokovic signed a 5-year brand ambassador deal with Uniqlo that was reportedly worth 8 million Euros in 2012. Djokovic has been sponsored by French clothing brand Lacoste since 2017 and he is also their brand ambassador. A few months back, he extended his contract with Lacoste to 2025.
Over the years, the Serb has endorsed several popular brands that include Adidas, Jacob's Creek, Peugeot, Uniqlo, Seiko, ANZ, Telekom Srbija and FitLine
.
Novak Djokovic's Investments
Djokovic founded the company Family Sport in 2005 which deals in catering and organizes sports events. A franchise named Novak Café & Restaurant was launched in 2008 in Belgrade and another. Since then, a few more locations have been added, including one in Bosnia.
Novak Djokovic's House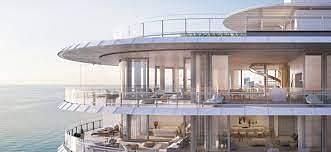 Djokovic lives in a hillside mansion in Monte Carlo, Monaco and also has a penthouse in his native Belgrade. The Serb is one of the many athletes who reside in Monte Carlo. Novak Djokovic has an impressive property portfolio that stretches from Serbia to America and even Marbella, where he owns a mansion that is reportedly worth €10 million. Djokovic spent a lot of the pandemic in Marbella with his wife Jelena and children Stefan and Tara.
Djokovic's Belgrade penthouse is worth more than 500 million Euros and is built near Pavlovac Lake. It is over 250 metres high and incorporates three bedrooms, a big living room, a kitchen, three baths, a dining room, a guest bath, and a swimming pool in the terrace.
The 34-year-old reserves his summers for the Serbian capital. Djokovic also has properties in New York, Montenegro and Marbella.
Novak Djokovic's Cars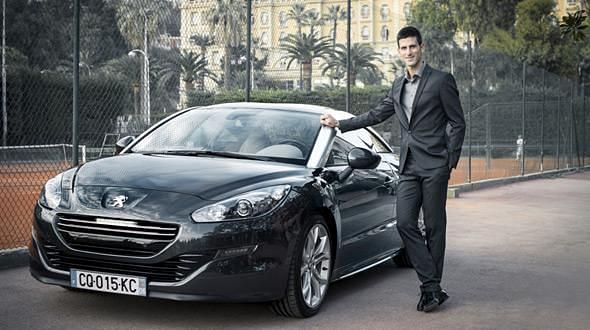 Like several big athletes, Djokovic has quite an exquisite car collection. The Serb endorses Peugeot and owns a Peugeot 508 Sport along with a Peugeot e-208 EV. Other cars owned by the World No.1 include a Bentley GT, a Mercedes Benz S500, an Aston Martin DB9, a BMW M55D and a Fiat 500.
Novak Djokovic's Charity
Djokovic founded the Novak Djokovic Foundation in 2007 with the aim of helping poor and disabled children to grow up and develop in safe and comfortable environments. He has performed a number of charitable acts to victims of the 2010 Haiti earthquake, the 2011 Queensland Floods and the 2014 Balkan Floods.
FAQ
Where does Novak Djokovic currently Live?
Novak Djokovic currently resides in Monte Carlo, Monaco
Which country does Novak Djokovic represent?
Novak Djokovic represents Serbia
How many languages can Novak Djokovic speak?
Novak Djokovic is fluent in as many as 11 languages. These include his native Serbian, English, French, German, Italian, Spanish, Chinese, Japanese, Arabic, Russian and Portuguese.
Is Novak Djokovic married?
Novak Djokovic married his childhood sweetheart Jelena Ristic in 2014 in Montenegro
Does Novak Djokovic have children?
Novak Djokovic has two children- a son Stefan born in 2014 and a daughter Tara, born in 2017
Which Grand Slam has Novak Djokovic won the most?
Novak Djokovic has won the Australian Open a record nine times. He has won Wimbledon six times, the US Open thrice and the French Open twice.