Holger Rune's mother, Aneke, expressed her support for the Danish tennis sensation following his loss at the 2023 Indian Wells tournament.
In a thrilling fourth-round match in the Californian desert, former Grand Slam champion Stan Wawrinka pulled off a stunning victory over Rune. The Indian Wells Masters meeting was the second Masters 1000 between the two players, and the Swiss triumphed 6-2, 6-7, 7-5.
Aneke Rune, who also happens to be her son's manager, has been a consistent presence in his player box. Following Rune's loss at Indian Wells, Aneke took to social media to share a message of support for him, accompanied by several pictures from his Indian Wells campaign.
"One must still have chaos in oneself to give birth to a dancing star ⭐️ #nietzsche," Aneke captioned her Instagram post.
After his defeat at Indian Wells, Rune will next compete at the Miami Masters.
"Tennis needs more storytelling" – Patrick Mouratoglou on Holger Rune's inclusion in Netflix's Break Point season 2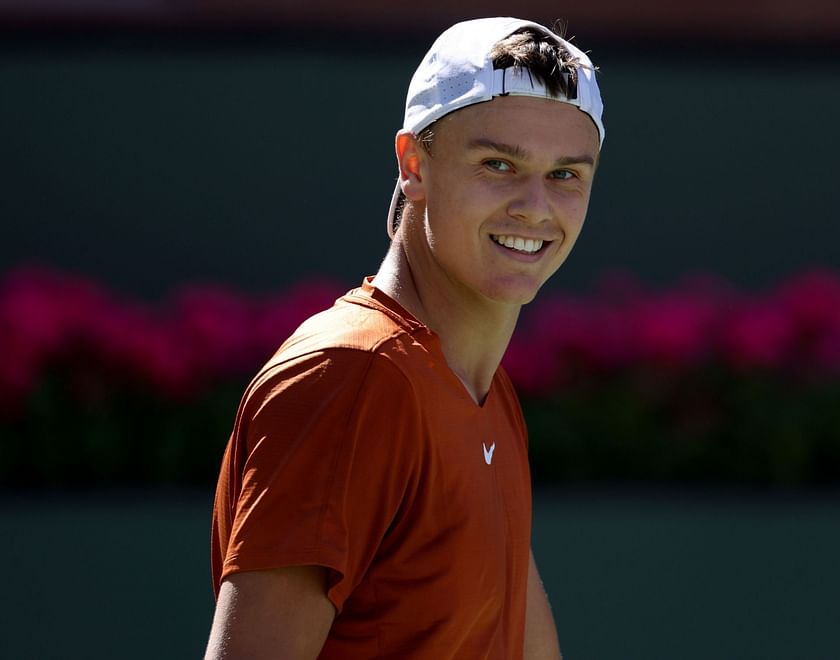 Holger Rune has become the latest tennis star to be followed by Netflix cameras. The OTT platform recently announced that the second season of the acclaimed tennis documentary series, Break Point, is currently in production and will be released in 2024.
Prior to his participation in the Indian Wells tournament this year, Rune made the announcement about his involvement in Season 2 of the series.
The Danish tennis player, who clinched his first Masters 1000 title by winning the Paris Masters in 2022, shared a behind-the-scenes picture of himself being interviewed by the Netflix crew.
Patrick Mouratoglou has been an integral part of Rune's tennis journey since his junior days. The renowned coach has joined the teenager's touring team now, and he recently expressed delight at being a part of Break Point season 2. He also conveyed pride at the World No. 8 for making the cut.
"Blessed to be part of the journey and proud that Holger Rune can show more of his amazing personality," Mouratoglou wrote on his Instagram. "Get ready for season 2!"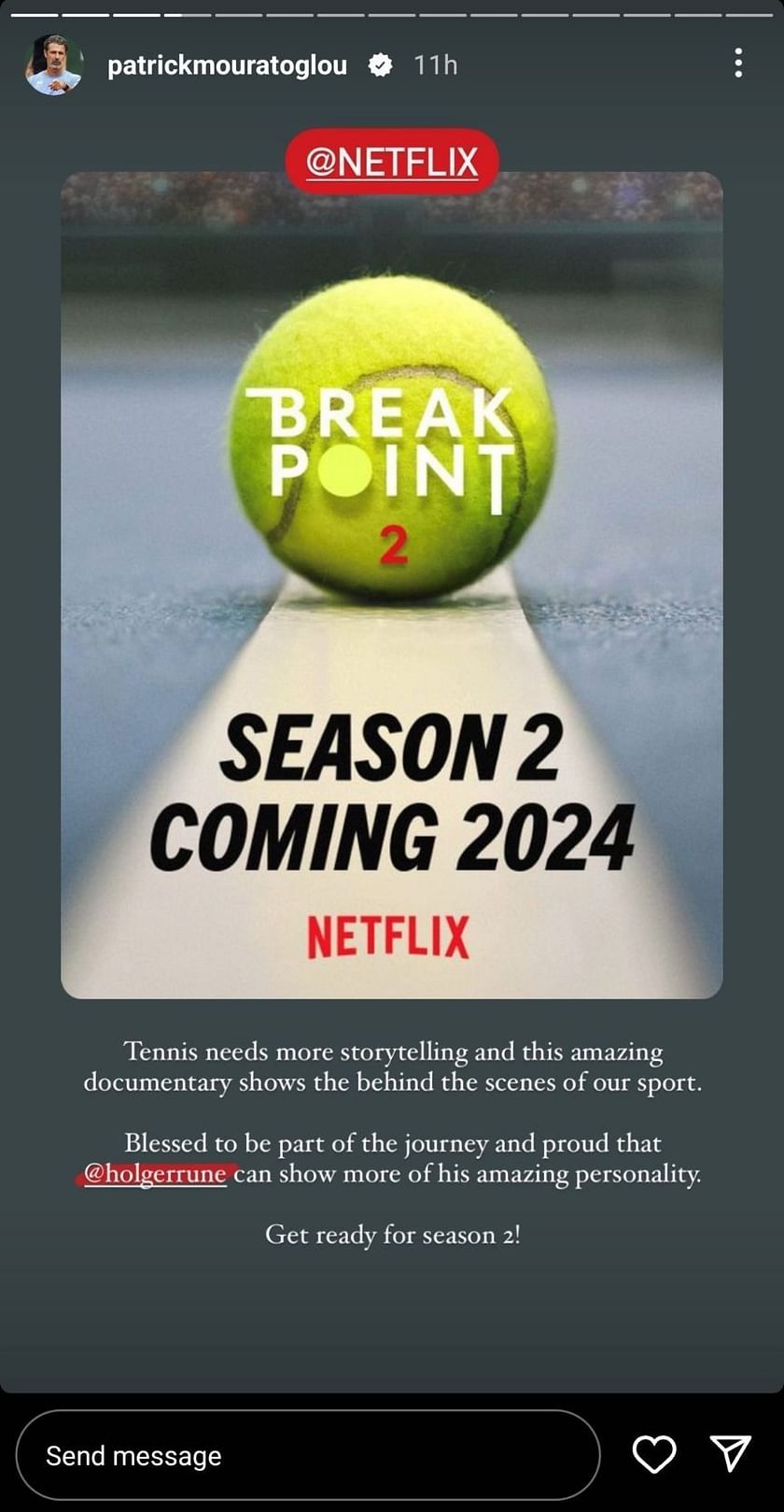 The French tennis coach, who featured in season 1 as well, highlighted the importance of the tennis documentary series and praised its execution.
"Tennis needs more storytelling and this amazing documentary shows the behind the scenes of our sport," he remarked.