Former American tennis player Jimmy Connors has defended Novak Djokovic over his refusal to take the COVID-19 vaccine, even though it resulted in him missing several important tournaments last year.
Djokovic's vaccine-related troubles began a year ago in Australia. While he entered the country with the required medical exemption to play in the Australian Open, the country's then immigration minister, Alex Hawke, canceled his visa on the grounds that his presence could incite "civil unrest" and encourage anti-vaccine sentiment.
Djokovic failed to get a legal exemption and was promptly deported, even getting slapped with a three-year visa ban. The Serb subsequently refused to budge on his decision not to take the vaccine, which saw him skip the entire North American hardcourt swing — including the US Open.
While critics have had their say on the issue, with most baffled by his thought process, eight-time Grand Slam champion Connors has defended Djokovic. Speaking on an episode of the Advantage Connors podcast, the American said:
"The guy stood up for his beliefs, right or wrong, some people are going to say moving to the left, the other is going to stay moving to the right? But he stood up for his beliefs and he was willing to stick by that, to the point of being ostracized from the game. That's brutal."
Connors proceeded to draw parallels from his own experiences, pointing out that he too was barred from playing the French Open back in 1974. The American also stated that the same people who were criticizing Djokovic earlier were now showering him with praise following his 2023 Australian Open triumph.
"I can identify, I was ostracized," Connors said. "You know, from the French Open and from playing some tournaments and stuff like that. So, what the hell, go in there and do your job when that's the only way to get even. And I hate to say that because it sounds like 'oh god, he's angry', I'm not angry. I just know how many of those people that have cr**ped on him last year and all that, are kissing his a** now. All of them."
Jimmy Connors' son Brett echoed his father's opinion. He said:
"Yeah, every person who was telling you what a despicable human he was, what a piece of sh*t he was, now they're like, 'uh no, it wasn't me'. It makes you wonder just everybody kind of blows with the wind."
Brett believes that Djokovic was "treated like a buffoon" despite giving clear reasons for his vaccine stance.
"Because it was never his reasoning, for all of it was some dumb sh*t reasoning," he said. "It was very educated and thought out. 'My body health, I'm an athlete, I make my living off my body.' But he was treated like he was a buffoon."
---
Novak Djokovic made a triumphant return to Australia, winning the 2023 title in dominant fashion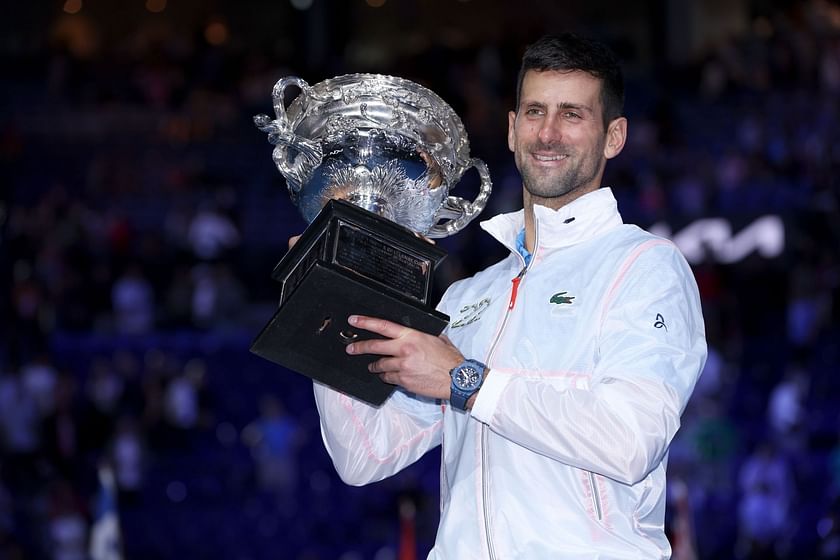 Earlier this year Novak Djokovic saw his visa ban quashed, which cleared him to return to Australia and compete in the first Grand Slam of the 2023 season. Djokovic made the most of the opportunity by putting together a dominant run in Melbourne, defeating Stefanos Tsitsipas in the final to win a record-extending 10th Australian Open title.
In doing so, the Serb also regained the World No. 1 ranking and equaled Rafael Nadal's record of 22 Grand Slam titles.
Edited by Sudeshna Banerjee