Rafael Nadal has revealed that he is yet to congratulate Novak Djokovic for winning 24 Grand Slam singles titles.
Djokovic won three Majors this year — the Australian Open, French Open, and US Open. In Melbourne, he went level with Nadal on 22 Grand Slam titles. He overtook the Spaniard in Paris and clinched an Open Era record 24th Major most recently in New York.
While several past and present players have publicly praised Djokovic for his historic achievement, Nadal has disclosed that he is yet to reach out to the 36-year-old and congratulate him.
"The truth is that I haven't sent any message to Djokovic yet out of pure ignorance. When you win something so important, from experience I know it's better to take the time to appreciate that message. I'll send it but I haven't done it yet," he told Movistar.
The former World No. 1 further said that he doesn't have many friends left on the ATP tour owing to him hailing from a different generation, adding that he speaks with the now-retired Roger Federer from time to time.
"Of course, I sent messages to [Carlos] Alcaraz when he won or when he was about to win. The others... on the circuit I don't have many friends left, I'm from another generation. I talk to Federer every now and then," he added.
---
Rafael Nadal: "Novak Djokovic had a physique and a way of playing that allowed him to compete more than me"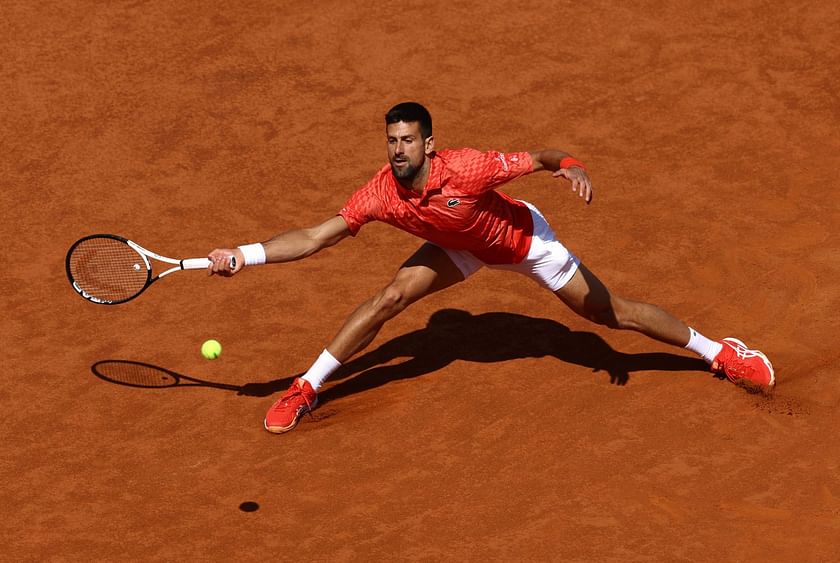 Rafael Nadal said that Novak Djokovic's physical fitness and style of play have allowed him to continue competing at his best despite his advancing years.
Djokovic has won 12 Grand Slam titles since turning 30 — the most for any player, male or female. He has now won a Major in 13 different seasons (2008, 2011 to 2016, 2018 to 2023). On the other hand, Nadal, who is a year older than the Serbian, has won eight Majors in his 30s.
The Spaniard pointed out that he has missed several Grand Slams in his career due to injuries. He further acknowledged the differences in the way he and Djokovic approach the game to have played a part in the grand scheme of things.
"I missed four and a half years of Grand Slams due to injury, this is the reality. But that's also sport. That's not why I'm better than Djokovic, because I played less. He had a physique and a way of playing that allowed him to compete more than me," he said.
"I have no choice but to recognize this, I did what I could. Sometimes I come back and win three Grand Slams, but it's unlikely," he added.
What is the foot injury that has troubled Rafael Nadal over the years? Check here