Australian tennis legend Rod Laver has expressed his eagerness to witness Rafael Nadal's return to the tour next year.
Nadal sustained a hip injury at the Australian Open in January, forcing him to miss the entire 2023 season, including the French Open, the Wimbledon Championships and the US Open. However, the Spaniard is on the road to recovery after undergoing surgery in June and is anticipated to make his return to the tour in 2024.
During a Q&A session on social media, Rod Laver was asked whether he was looking forward to Nadal's return next year. The Australian replied in the affirmative and expressed his eagerness to witness the Spaniard's comeback. He also showered praise on the 37-year-old's remarkable career and hailed him as a student of the game.
"Rafa has had such a great career. I'd love to be able to see him play one more time. He's a student of the game," he responded.
Rod Laver extended his warm regards to the 22-time Grand Slam champion earlier this year as well. After the Spaniard announced his decision to withdraw from the 2023 French Open, Laver penned a heartfelt message for him on social media.
"You will be missed at Roland Garros this year @RafaelNadal, the King of Clay always. Your outstanding physical power, fighting spirit and dedication to tennis is unrivalled in the modern era. Rest up, mate. I look forward to seeing you again, on court or off," Laver posted.
Rafael Nadal: "I would like to be competitive again, but the dream is not to come back and win Roland Garros or win Australian Open"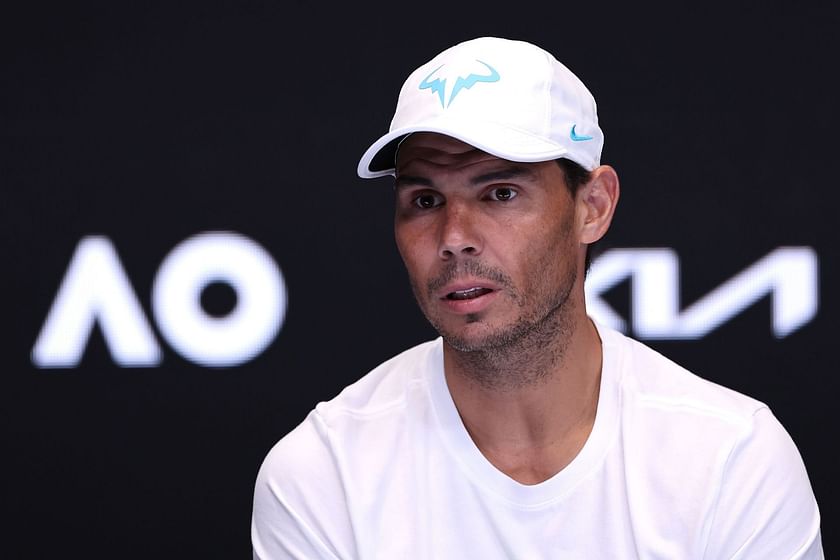 In a recent interview with Movistar+, Rafael Nadal conveyed his intention to return to the court next year. However, he admitted that he did not hold any expectations of winning the 2024 Australian Open, the French Open, or any other Grand Slam tournament.
"Yes, I would like to play again and be competitive again, but the dream is not to come back and win Roland Garros or win Australia, so that people don't get confused, right?" he said. (Translated from Spanish)
The Spaniard also opened up about his commitment to making a comeback, disclosing his rigorous training regime which included intensive gym sessions, track workouts and aerobic exercises.
"I am with the team every day, training little tennis, but working a lot in the gym and in rehabilitation, many days doing double sessions morning and afternoon. In the morning, more on the track and in the afternoon, a little more aerobic work," he said.
While the 22-time Grand Slam champion acknowledged that the recovery process required effort and patience, he maintained faith that his hard work would pay off, ensuring that he is well-prepared for his comeback in 2024.
"In the end, it is a time to make an effort, many times without seeing immediate results. I know how that works. But trusting that in two months, things will change radically and that I will have the opportunity to prepare as I would like for next year," he added.
What is the foot injury that has troubled Rafael Nadal over the years? Check here