Rafael Nadal made a heartbreaking announcement on Thursday, revealing that the 2024 season would be his final year on the ATP tour.
Nadal has not played any competitive tennis since the Australian Open due to a hip injury. Still, many fans were hoping the Spaniard could at least recover in time for the French Open, which is set to kick off at the end of May.
But in a press conference he hosted in his academy on May 18, Nadal broke the news that his recovery journey hasn't been satisfactory, meaning that he has to skip the trip to Paris this year.
"The injury I suffered in Australia has not evolved as expected. I have lost goals along the way. Roland Garros becomes impossible. I will not be able to be there after many years and with what it means this appointment for me," he said, as quoted by varios sources, including Marca.
The 22-time Grand Slam champion went on state that if he chooses to come back now, he would likely not be able to play next year. And the 14-time French Open champion does not want that as he intends for 2024 to be his final year on tour.
"If I keep playing right now, I don't think I'll be able to be there next year. My intention is for next year [2024] to be my last and to be able to play the tournaments I want to say goodbye to those who have marked me," he said.
---
Rafael Nadal doesn't pinpoint exact return date, but picks Davis Cup as possible target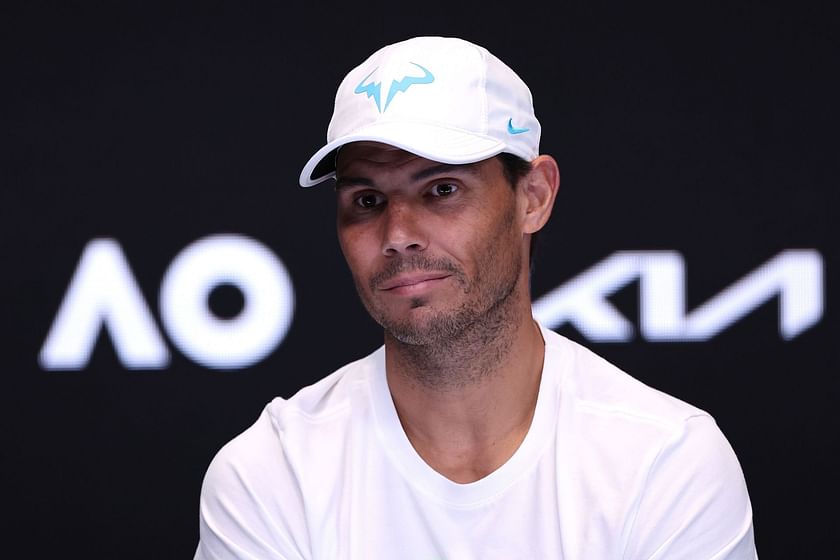 Rafael Nadal also refused to pick an exact return date for this year, stating that he would be back in action as soon as he felt physically fit again. However, he pointed to the Davis Cup Finals as a possible objective, following which he would make his farewell journey in 2024.
"They have been difficult years although the victories mask it. I make a point and part. At this point, without being prepared to be able to compete at the level I need. I have to put a point and aside to my sports career. I am going to try to regenerate my body. I'm not going to set a return date," he said.
"When I'm ready, I'll try to be there. The Davis Cup, at the end of the year, can be an objective. And try to face next year with guarantees in what I think will be my last year," he added.
What is the foot injury that has troubled Rafael Nadal over the years? Check here