Rafael Nadal's coach Carlos Moya is one of the six players to be nominated in the Player Category for the International Tennis Hall of Fame's ballot for the Class of 2024.
Carlos Moya had a successful playing career, winning the 1998 French Open and also being ranked as the World No. 1 for two weeks. The Spaniard also partnered with then-teen sensation Rafael Nadal to win the 2004 Davis Cup trophy.
Former World No. 1 Ana Ivanovic, 1996 Olympics bronze medalist Leander Paes, 2015 US Open winner Flavia Pennetta, men's doubles legend Daniel Nestor and women's doubles legend Cara Black rounded out the list of the nominees that can possibly be inducted into the International Tennis Hall of Fame by the end of the year.
For academic purposes, Moya, Ivanovic, Pennetta and Black were all nominated for the Player Category in 2022 as well. Paes and Nestor, meanwhile, are new nominees to the ballot.
---
A look at how Carlos Moya became Rafael Nadal's coach after a successful career as a tennis player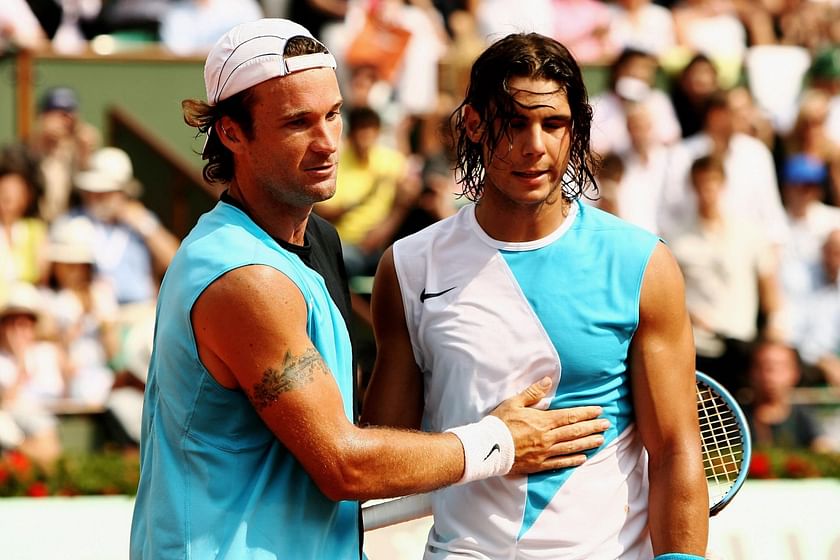 Carlos Moya, who turned pro in 1995, also notably spent 200 weeks in the ATP top 10 rankings. Moya retired from professional tennis in 2010, and stayed out of sight for a couple of years before becoming the head coach of the Spanish Davis Cup team in 2013.
The 1998 French Open winner didn't have a successful stint with the Spanish Armada, stepping down from the role in 2014. He then offered his coaching services to help in transforming Milos Raonic's game. His efforts were fruitful, as the Canadian peaked at No. 3 in the men's rankings in 2016.
Moya left Raonic's team in December that year, though, instead choosing to work with his good friend and compatriot Rafael Nadal. The Spaniard subsequently helped his client overcome the slump he was in the years prior to 2017.
Carlos Moya eventually guided Nadal to eight Major triumphs, proving himself to be one of the best coaches in the past few years. The 47-year-old is also working hard to ensure his ward makes his much-awaited comeback next year.
He had also offered a positive update regarding the 22-time Major winner's recovery from a hip injury, which has kept him out of action since January this year.
"We will see a great Nadal again. We do more or less an hour and a half a day and we continue to move forward day by day... Of course, these are difficult times because we missed tournaments that we love, but Rafa is a warrior, with an indestructible mind and when the time comes to come back, we will be very motivated," Moya told L'Equipe in May.
What is the foot injury that has troubled Rafael Nadal over the years? Check here
Edited by Shubham Banerjee