Tim Henman and Barbara Schett have shared their reactions to Rafael Nadal's surgery news.
Nadal has been dealing with a prolonged hip injury, which has kept him on the sidelines since the Australian Open 2023. The Spaniard previously revealed that the injury was taking longer than expected to heal despite numerous treatments and therapies. As per his team's announcement on Friday, June 2, the 22-time Major winner underwent arthroscopic surgery to examine his left psoas muscle.
Former British tennis player and Eurosport expert Tim Henman expressed his feelings about the news.
"Obviously, when he's been out since the Australian Open, and he's trying all sorts of different therapies to get back on court, they haven't worked. So now, to have a surgery is obviously serious," he said during his Eurosport appearance.
Despite the extreme measure, Henman maintained a positive outlook as he looked forward to Rafael Nadal's recovery and much-anticipated return to the tennis courts.
"But you know, fingers crossed. This can be the solution so that he can be healthy and then he can train and build up to getting back on the match court. Because that's what he wants, that's what we want, that's what all the tennis fans want," he said.
"We always wish Rafa well and we want to see him back," he added. "We miss Rafa enormously at any tournament let alone Roland Garros. We really hope that there's good news tomorrow or whenever it is after Rafa's surgery."
Former Austrian tennis player Barbara Schett echoed Henman's sentiments and hoped that the Spaniard wouldn't need to celebrate his 37th birthday on June 3 in the hospital.
"Rafa, we wish you well. Tomorrow is your birthday. Hopefully you don't have to celebrate it in the hospital," she said.
---
Rafael Nadal set to drop outside world's top 100 after French Open 2023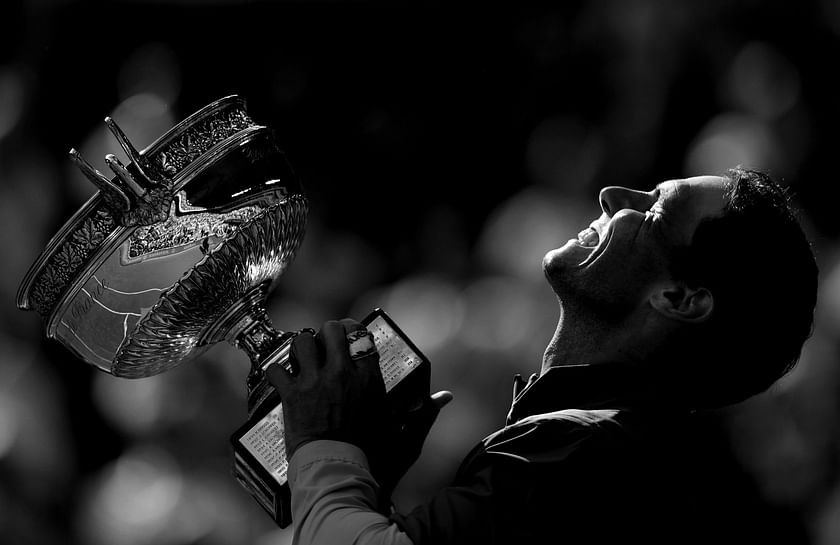 Rafael Nadal's illustrious tennis career has seen him create numerous records, some of which are unlikely to be broken any time soon. One such record by the Spaniard is being ranked inside the world's top 10 for a staggering 912 consecutive weeks, a spot he recently left due to his tennis absence.
The 37-year-old is also tied with Novak Djokovic as the men with the most Grand Slam titles with 22. A remarkable 14 of Nadal's 22 Major wins, have come at the French Open – the latest being in 2022.
However, Rafael Nadal, who has been on the sidelines since January 2023, has been a no-show at this year's French Open.
The former World No. 1's failure to defend the title at the ongoing event will thus see him crash out of the world's top 100 for the first time since he entered the elite list more than 20 years ago in April, 2003.
What is the foot injury that has troubled Rafael Nadal over the years? Check here
Edited by Sudeshna Banerjee