Rafael Nadal's uncle and former coach Toni Nadal recently weighed in on his nephew's upbringing and what made him extremely likable as a trainee.
The 22-time Grand Slam champion started playing tennis at the age of four under Toni's guidance. It was his uncle who made the conscious decision for him to start playing left-handed. Nadal is right-handed, and playing tennis is the only thing that the iconic player can do with his left hand.
16 of his 22 Majors came with Toni by his side before they parted ways in 2017.
The 61-year-old now works with Felix Auger-Aliassime and as the director of the Rafa Nadal Academy. In an interview with Vanity Fair, he revealed that the 14-time Roland Garros champion's obidience set him apart from other boys.
Toni added that his nephew did not question him whenever he was asked to do something, which is exactly what coaches expect.
"Rafael was always a very docile boy," Toni said. "He was uncomplicated and obedient, someone you could say things to without question. He wasn't trying to embarrass you like other kids who have a harder time obeying do."
"You said something to him, and you saw that he immediately had the predisposition to do it. That is something that a coach or teacher appreciates a lot," he added.
Often hailed for his dignified behavior on and off the court, the Spanish star is one of the very few players never to smash a racquet on court. Toni credited the sixth-ranked player's parents for the way they brought him up.
"It is due to the education that his parents instilled in him and, obviously, to his way of doing things. I, for example, would never have let him intentionally break a racquet, because that is my way of understanding the world. But the fact that he didn't throw it away is a matter of the education that his parents gave him."
---
Toni Nadal believes Rafael Nadal can win 15th French Open title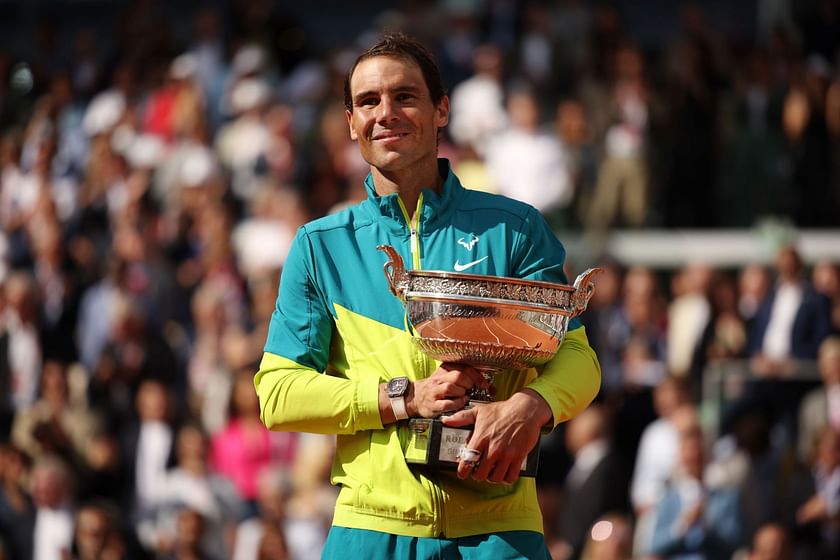 Rafael Nadal lifted his 22nd Grand Slam title at last year's French Open, which was also his record-extending 14th win at the Paris Major. After struggling with multiple injuries in 2022, he crashed out of the 2023 Australian Open in the second round with a hip injury.
Speaking on his future, Toni Nadal stated that it was natural for a player who has been active on the tour for so long to have injury issues. However, the Spaniard also expressed confidence in his nephew going all the way at the 2023 French Open.
"It is true that Rafael has a very punished body, but it is also true that he has been on the professional circuit since he was 16 years old and that is something you pay for," Toni said.
"There are many years of hitting the ball and moving at high intensity. When you have that, it is easy for the body to fail here today and there tomorrow. I trust that he can lift the Roland Garros trophy this year, and then we'll see."
What is the foot injury that has troubled Rafael Nadal over the years? Check here
Edited by Shubham Banerjee