Rafael Nadal's uncle and former coach Toni Nadal has showered praise on Novak Djokovic for his win at the 2023 Australian Open. He has also revealed the plans he and his nephew came up with to defeat the Serb in a highly challenging title clash at the 2013 US Open.
Djokovic downed Stefanos Tsitsipas 6-3, 7-6(4), 7-6(5) on Rod Laver Arena in the Australian Open final on Sunday, January 29. Apart from lifting a record-extending 10th title at Melbourne Park and tying Nadal for 22 Grand Slams overall, the 35-year-old also regained the top spot in the ATP rankings.
Dedicating a column to the champion on El Pais, Toni expressed his appreciation for Djokovic's fighting spirit, courage, and the way he handles emotions. The 61-year-old, who now works with Felix Auger-Aliassime, further revealed that he and his nephew planned to play through the center of the court to beat Djokovic.
"I perfectly remember the day before playing against Novak in the 2013 US Open final, the doubts that Rafael and I had, and the decision that we finally made," Toni wrote. "To beat him, we thought we shouldn't open many angles or quickly change directions and play, on the contrary, more through the center."
"Luckily for us, Rafael came out the winner, but I remember that final as one of the especially difficult ones my nephew has played."
Toni also pointed out that Tsitsipas' aggressive approach in the first set of Sunday's final was wrong, and that only Roger Federer could take the 10-time Australian Open winner head-on.
"I believe that his initial approach was wrong. In the first set, the player from Athens wanted to play Novak precisely one-on-one, with fast and aggressive shots, constantly changing the direction of his shots. So it still seems almost impossible to beat the Balkan unless you're Roger Federer."
"Beating him by speed is an almost suicidal tactic, as we saw in that fast first set in which the Greek player seemed bewildered as he was incapable of disturbing his opponent," he added.
---
Boris Becker impressed with Rafael Nadal's congratulatory message for Novak Djokovic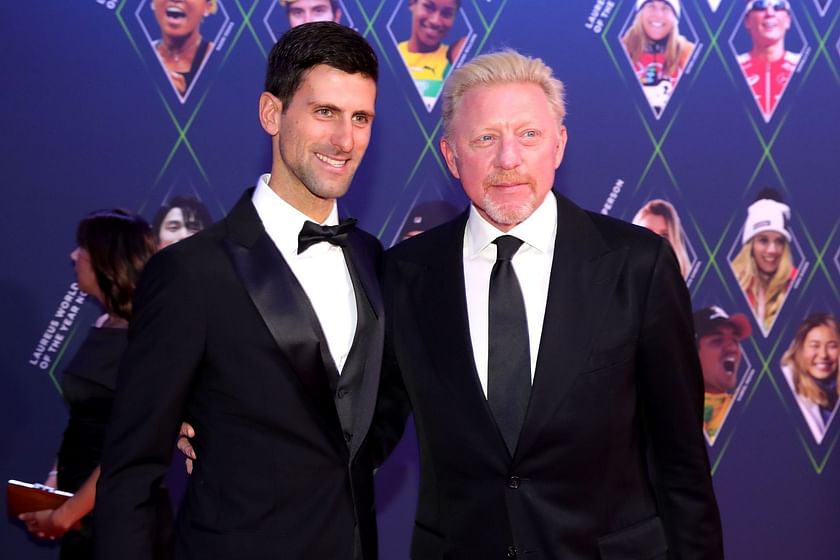 Novak Djokovic equaled Rafael Nadal's record of 22 Grand Slam titles with his win at the 2023 Australian Open. And Nadal took to social media on Monday to congratulate Djokovic and his team, with the Serb responding soon after.
"Congrats Nole, to you and your team for this great achievement. Well deserved. Enjoy the moment," Nadal wrote on Instagram.
"Gracias Rafa" - Djokovic replied.
Former World No. 1 Boris Becker lauded Rafael Nadal for sending wishes to his biggest rival on the tour.
"Class act Rafa" - Becker wrote.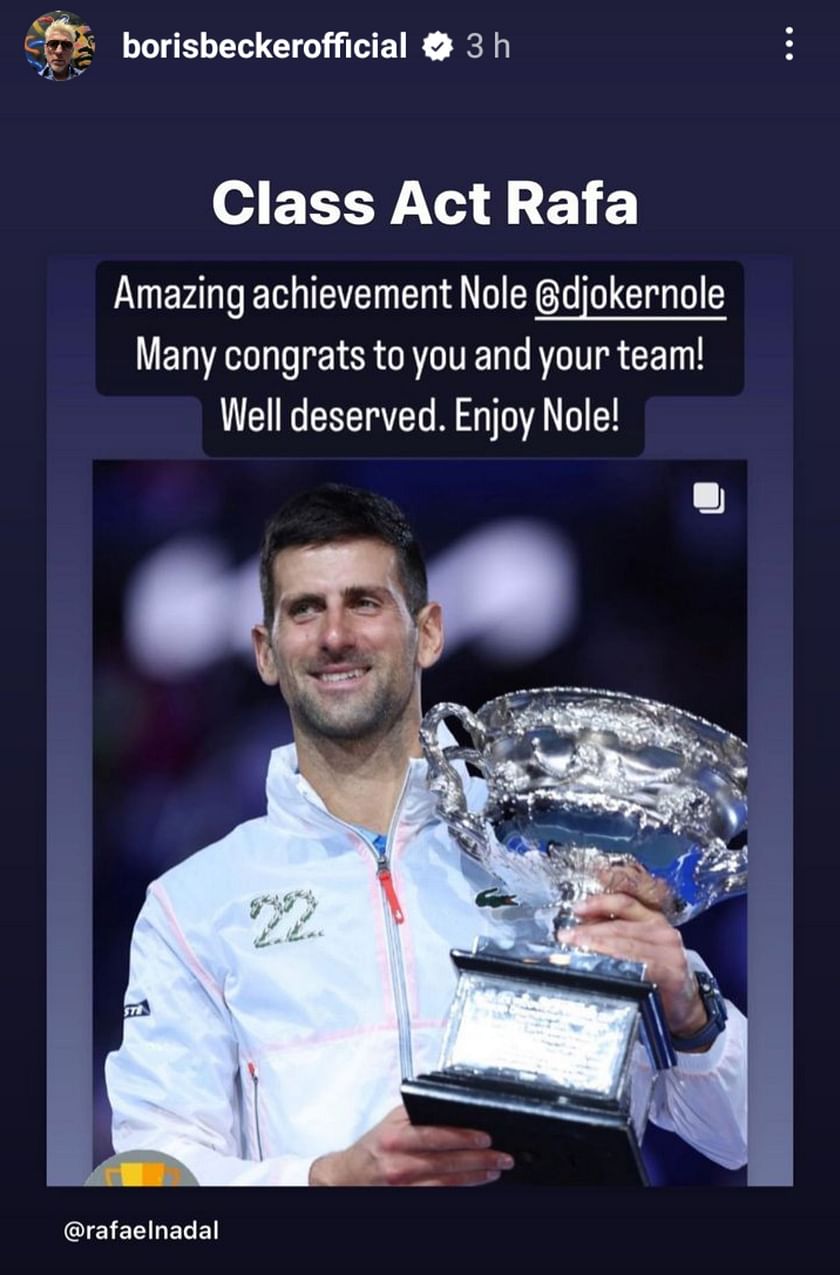 The Serb returned to the summit of the ATP rankings with his win at Melbourne Park, moving up four places from No. 5 to dethrone Carlos Alcaraz as the World No. 1.
What is the foot injury that has troubled Rafael Nadal over the years? Check here
Edited by Shubham Banerjee