Novak Djokovic captured his record-equalling 22nd Grand Slam title at the Australian Open on Sunday. The Serb is now back at the top of the ATP rankings following his latest victory. He defeated Stefanos Tsitsipas in an engaging championship clash to secure his 10th title in Melbourne.
Djokovic moved up four places from No. 5 to take over the World No. 1 ranking from Carlos Alcaraz. The teenager was forced to skip the season's first Major after sustaining an injury and is now down to No. 2. Tsitsipas and Casper Ruud traded places with each other as the former moved up a spot to No. 3, while the latter was pushed down to No. 4.
Andrey Rublev is up to No. 5 this week. Rafael Nadal's title defense Down Under ended in the second round and fell four places to No. 6. With the Spaniard out of action for a few more weeks due to an injury, his lengthy tenure in the top 10 of the rankings is in danger of coming to an end.
Felix Auger-Aliassime remained steady at No. 7, while Taylor Fritz (No. 8), Holger Rune (No. 9) and Hubert Hurkacz (No. 10) each moved up a spot. Daniil Medvedev's third-round defeat at the Australian Open has resulted in his exit from the top 10 after more than three years in the region. The Russian is down by four spots to No. 12 this week.
Sebastian Korda, Ben Shelton and other Americans make a big impact in this week's ATP rankings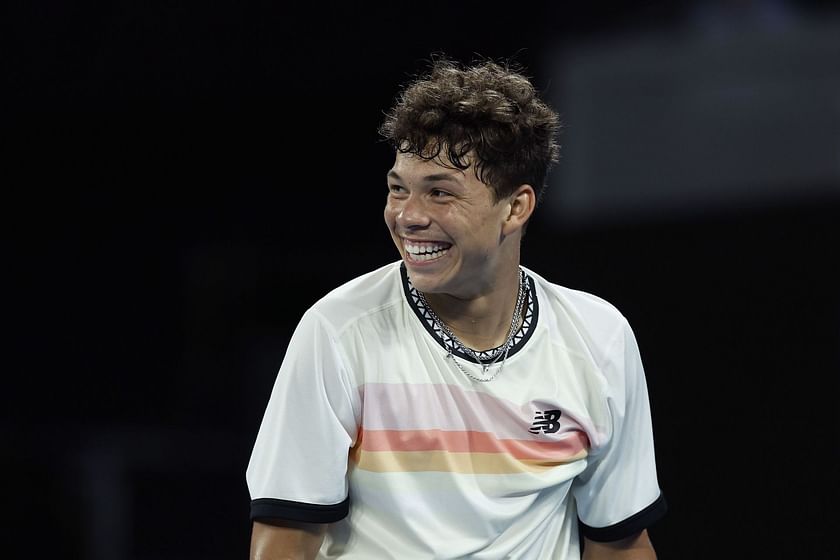 American men enjoyed considerable success at this year's Australian Open and that's reflected in this week's ATP rankings as well. Six players from the US have achieved a new career-high this week, led by Frances Tiafoe, who moved up a couple of places to No. 15.
Tommy Paul reached his maiden Grand Slam semifinal in Melbourne, but was knocked out by Djokovic. The 25-year old rose by 16 places to make his top 20 debut at No. 19. Sebastian Korda's quarterfinal finish Down Under helped him move up five places to No. 26.
Ben Shelton and J.J. Wolf made their Grand Slam breakthroughs by reaching the quarterfinals and the fourth round respectively at the Australian Open. The duo have now made their top 50 debuts.
Shelton rose by 45 spots to No. 44, while Wolf jumped by 19 spots to No. 48. Michael Mmoh fell in the final qualifying round in Melbourne, but got a second shot as a lucky loser following David Goffin's withdrawal. He made the most of his opportunity as he reached the third round of a Major for the first time. The 25-year old is up by 24 places to No. 83.
To view this week's ATP rankings, click here.
What is the foot injury that has troubled Rafael Nadal over the years? Check here