The gaming community has been abuzz with excitement and speculation surrounding Grand Theft Auto VI, the much-anticipated follow-up to the immensely popular GTA V. As fans eagerly await official announcements, the upcoming installment in the iconic franchise is poised to offer a captivating and immersive gaming experience. Rockstar Games has shrouded the project in mystery, keeping players worldwide on the edge of their seats, eagerly anticipating any tidbits or updates about this highly awaited title.
When was GTA 6 confirmed by Rockstar Games?
Rockstar Games officially unveiled the existence of Grand Theft Auto 6 in February 2022, stealthily slipping the news into a broader GTA 5 and GTA Online Community Update. The announcement highlighted that GTA 6 was "well underway," signaling an exciting phase for the iconic franchise. Rockstar, expressing gratitude to the community, stated, "On behalf of our entire team, we thank you all for your support and cannot wait to step into the future with you!"
Fast forward to August 2022, Take-Two Interactive, Rockstar's parent company, reconfirmed the vigorous progress of GTA 6 in its financial results report. Take-Two CEO Strauss Zelnick made bold commitments, declaring, "With development of the next entry in the Grand Theft Auto series well underway, the Rockstar Games team is determined to once again set creative benchmarks for the series, our industry, and for all entertainment, just as the label has done with every one of their frontline releases."
Furthermore, in November 2023, Rockstar Games announced that a trailer for the game would be unveiled in December 2023, when the company celebrates their 25th anniversary. The trailer, which was unveiled on December 5th 2023, revealed quite a lot about the game including the first female protagonist with what looks like Bonnie and Clyde-inspired story elements and the fact that the game will head back to Vice City.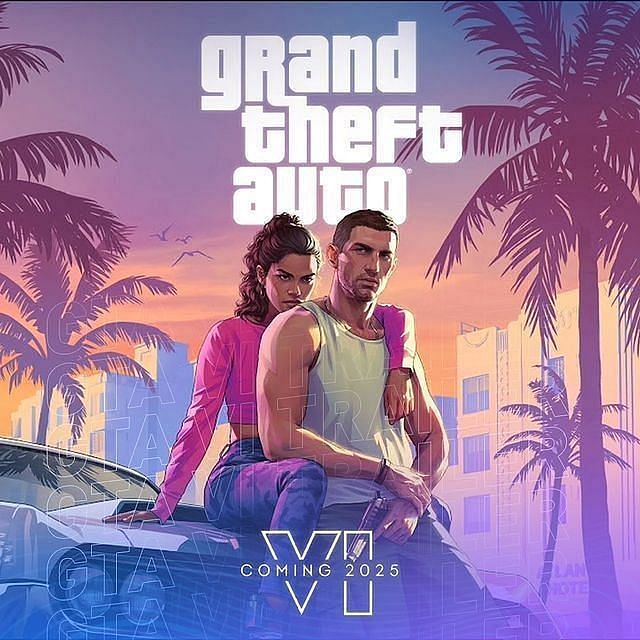 Were the GTA 6 leaks real?
On September 18, 2022, a significant leak regarding GTA 6 surfaced, showcasing numerous videos and screenshots from an alleged in-development build of the game. This deluge included over 90 videos and screenshots purportedly sourced from an in-development version of the game, all disseminated across the GTAForums message board. The audacious hacker claimed direct access to these materials from Rockstar Games' internal Slack, offering a peek into the clandestine corridors of GTA 6's evolution.
The leaked content showcased snippets of the game's underbelly, featuring robberies, intense gunplay, sprawling open-world driving, high-octane police chases, vibrant nightclub scenes, and riveting conversations complete with full voice acting. Yet, it was evident that this footage was not meant for public consumption, as discernible debug programming elements adorned the screen.
Amidst the ensuing speculation about the leak's authenticity, Rockstar Games stepped into the fray with a candid admission. They acknowledged the security breach, stating, "We recently suffered a network intrusion in which an unauthorized third party illegally accessed and downloaded confidential information from our systems, including early development footage for the next Grand Theft Auto."
"We are extremely disappointed to have any details of our next game shared with you all in this way. We will update everyone again soon and, of course, will properly introduce you to this next game when it's ready. We want to thank everyone for their ongoing support through this situation," the Rockstar statement continued.
When will GTA 6 be released?
Via the official trailer, Rockstar Games has revealed that GTA 6 will be released somewhere in 2025 which confirms the speculations of a potential release in 2025. This speculation gained momentum after the gaming giant also confirmed a modern-day Vice City setting, adding weight to the rumored release year.
Moreover, Take-Two Interactive, Rockstar's parent company, hinted at a significant milestone during its 2025 fiscal year. Analysts interpret this as a possible release window for GTA 6 between April 1, 2024, and March 31, 2025. While the timeframe leaves room for uncertainty, it signals a potential launch in 2024 but with an official trailer dropping in December 2023, the chances are high.
However, it is also worth noting Rockstar's history of delaying major releases to give the games an additional polish. The highly acclaimed Red Dead Redemption 2 faced three public delays, and Grand Theft Auto 5, in 2013, experienced a notable shift from its original spring release to the eventual September 2013 launch. These instances highlight Rockstar's commitment to delivering polished games, possibly impacting the speculated launch dates for GTA 6.
What platforms will GTA 6 be released for?
Via a press-release Rockstar Games have confirmed that GTA 6 will be released for the PlayStation 5 and Xbox Series X|S platforms. In contrast to past GTA releases, where consoles and PC versions had staggered releases, there's a growing likelihood that Rockstar might opt for a simultaneous launch across all platforms. However, considering Rockstar's history, the PC release could experience a delay compared to the PlayStation and Xbox launches.
Additionally, there's anticipation for another potential platform to host GTA 6: Nintendo's upcoming Switch successor. Rockstar has supported the Switch with titles like L.A. Noire, Red Dead Redemption, and Grand Theft Auto: The Trilogy — The Definitive Edition. Hence, the prospect of a GTA 6 release on the Switch 2 shouldn't be dismissed, given Rockstar's positive engagement with the platform.
FAQs
When did they start working on GTA 6?

A. According to Bloomberg News' Jason Schreier, the development of Grand Theft Auto 6 commenced in 2014.
How long did GTA 5 take to make?

A. GTA 5 underwent a five-year development process, involving over 1000 individuals and incurring a substantial cost of 265 million dollars.
When will the GTA 6 trailer be released?

A. According to Rockstar Games, the first trailer for GTA 6 will be released in December 2023.
When will GTA 6 be released?

A. While Rockstar Gaming has yet to give out a specific release date, the company has confirmed that GTA 6 will be released sometime in 2025.
What is the budget for GTA 6?

A. According to various reports, the reported budget to make GTA 6 is said to be around $1 billion and $2 billion with many claiming that the Rockstar Games' mega-project will be the most expensive game of all time.