Roger Federer recently interacted with BLACKPINK singer Rosé at a fashion event. The popular K-Pop celebrity was left star-struck by the Swiss player and said she was pleased to meet her childhood hero.
Federer has been keeping the shutterbugs busy with his recent off-court appearances. Last week, the 41-year-old was spotted attending Paris Fashion Week, where he rubbed shoulders with fellow global icons such as French president Emmanuel Macron, Vogue director Anna Wintour and famous K-Pop band BLACKPINK.
Rosé, a member of BLACKPINK, took to Instagram to post a picture with the 20-time Grand Slam winner, calling him her "hero". Federer reposted her story on his account, much to the delight of his young fans around the globe.
"Met my childhood hero," Rosé said on her post with Roger Federer.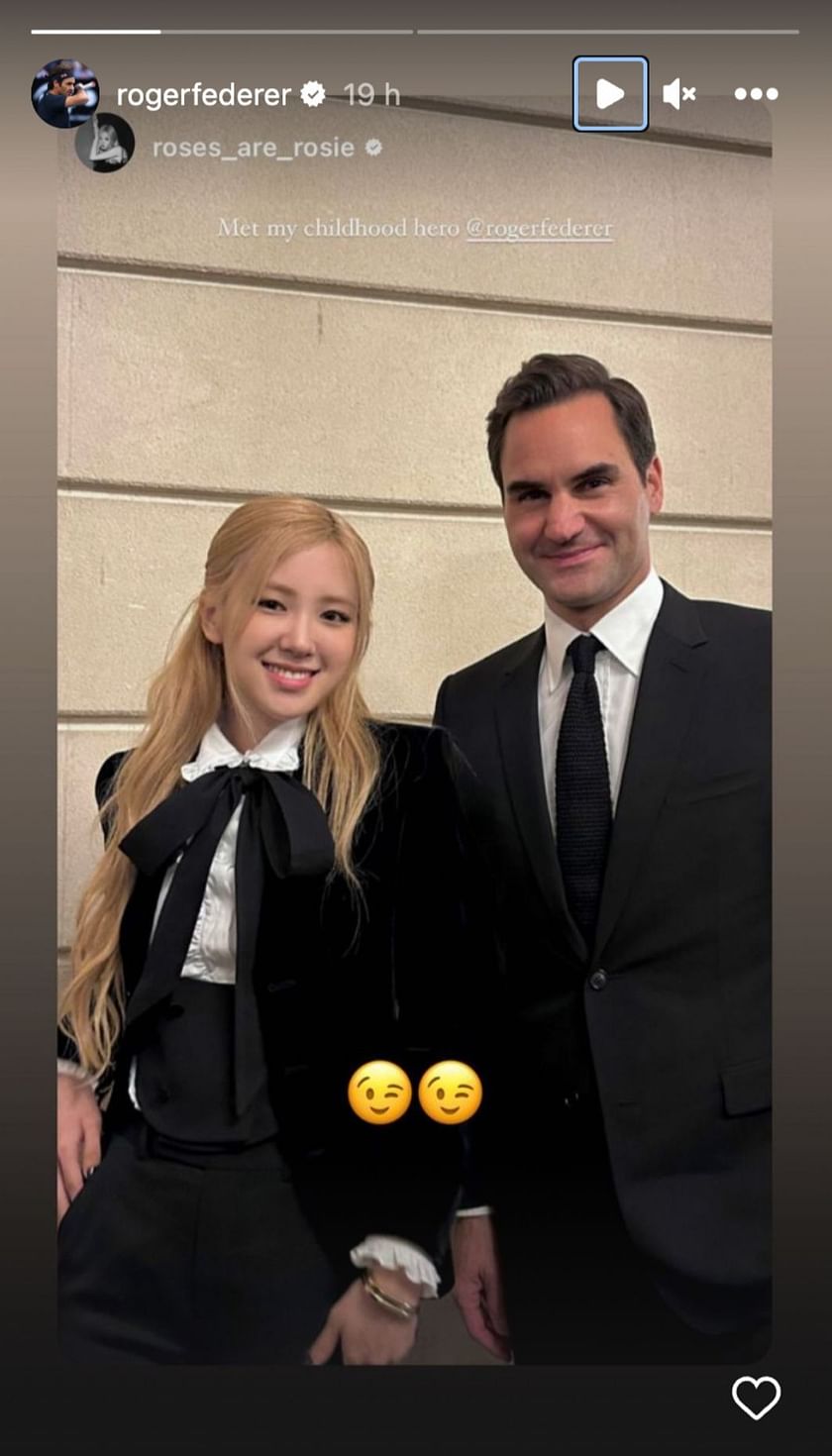 The duo intereacted at a charity event organized by the First Lady of France, Brigitte Macron. Federer was present to witness BLACKPINK's performance at the event, but it is unclear how knowledable the former World No. 1 is about the Korean band.
Rosé, on the other hand, is a tennis fan and has previously stated that she attended the Australian Open on multiple occasions in the past. Fans speculated that the singer may have already seen the Swiss Maestro in action during his active playing career.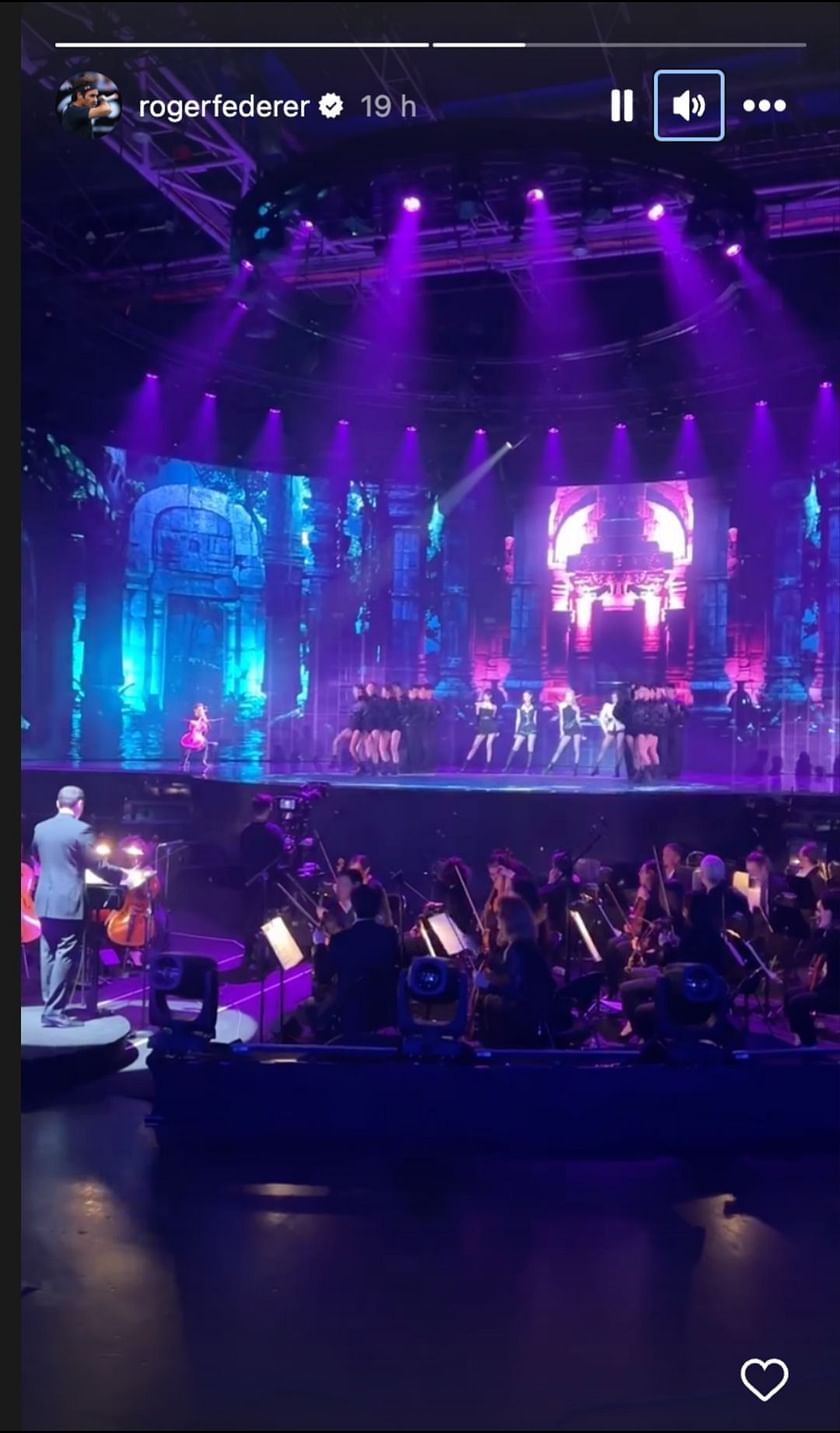 Roger Federer congratulates Novak Djokovic on his record-breaking 10th title at the Australian Open
Six-time Australian Open champion Roger Federer congratulated Novak Djokovic on Instagram for his latest triumph in Melbourne.
The Serb was in top form on his return to the Australian Open for the first time in two years. He breezed past his side of the draw and defeated World No. 3 Stefanos Tsitsipas in straight sets in the final 6-3, 7-6(4), 7-6(5). The 35-year-old reclaimed the top spot in the ATP rankings with the win and has also equalled his arch-rival Rafael Nadal's record tally of 22 Grand Slam titles.
Federer, who retired after competing in the 2022 Laver Cup, took to his Instagram account to acknowledge the effort put in by Djokovic to secure his latest win.
"Incredible effort, again! Many congratulation," he wrote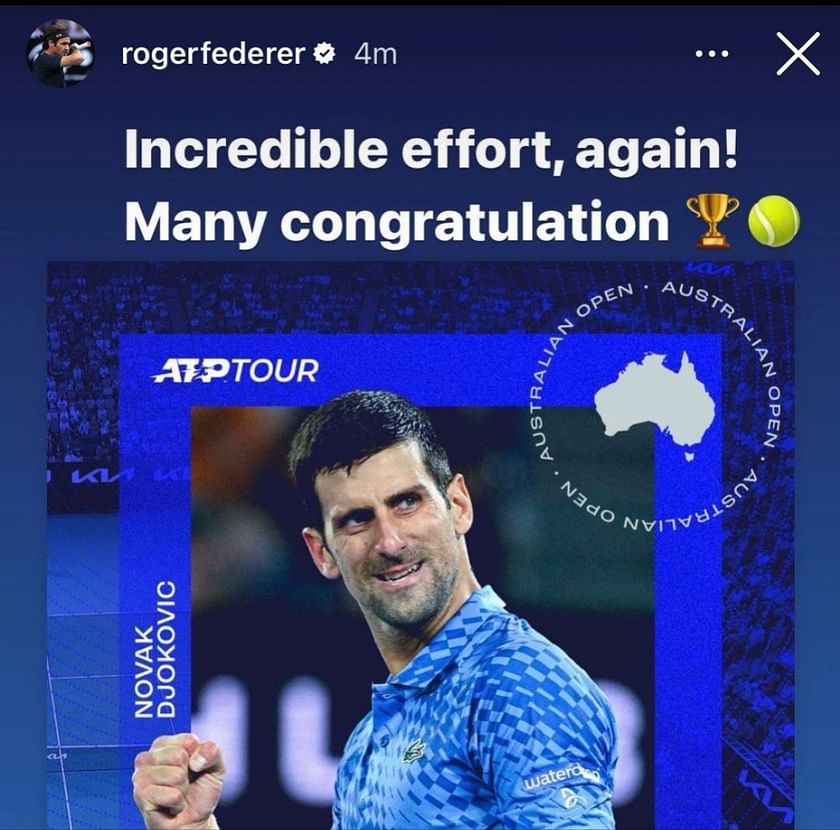 Edited by Siddharth Dhananjay