Roger Federer and 11-time Grand Slam champion Bjorn Borg posed for a photo in preparation for the 2023 Laver Cup, where Borg will be leading Team Europe as captain.
The upcoming sixth edition of the Laver Cup is slated to occur in Vancouver from September 22 to 24, 2023.
Federer played his last professional match during the Laver Cup 2022, where he partnered with his longtime rival and friend, Rafael Nadal, for a doubles match against Jack Sock and Frances Tiafoe. Despite a close contest, they narrowly lost with a score of 6-4, 6(2)-7, 9-11
In 2017, Bjorn Borg led Team Europe to victory in the inaugural Laver Cup held in Prague, Czech Republic, triumphing over Team World, under the coaching of his long-standing rival, John McEnroe.
He returned as Europe's captain for the 2018 edition in Chicago, once again defeating Team World, led by McEnroe.
In 2019, in the third edition held in Geneva, Switzerland, Borg successfully captained Team Europe to their third consecutive win against Team World, despite McEnroe's efforts.
The fourth edition, initially scheduled for September 2020 but postponed due to the pandemic, took place in Boston in 2021. The player continued as Team Europe's captain, securing another resounding victory over Team World.
However, in 2022, Borg remained at the helm of Team Europe when they suffered an unexpected loss to Team World.
"I'm sure they'll be fine" - Roger Federer comments on the newcomers at the Laver Cup.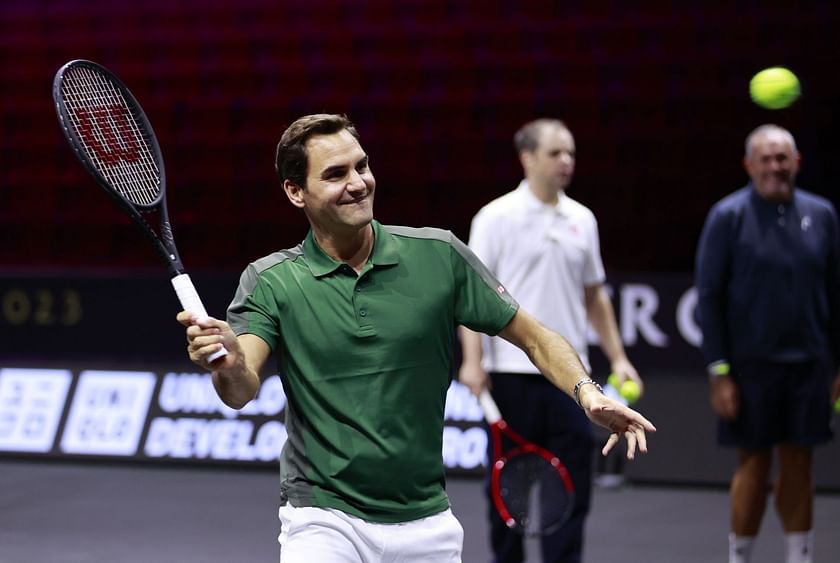 As the one-year mark since his retirement approaches, the 20-time Grand Slam champion is at ease, relishing the opportunity to watch his former ATP peers from the spectator's perspective.
In a recent interview, Federer shared his wisdom with the Laver Cup newcomers this year. He underscored the significance of excelling in a team-centric environment, meticulous preparation, and wholeheartedly embracing the fervent crowd.
He also highlighted the importance of the timing of their matches, whether it falls on the tournament's opening day or the subsequent rounds, and strongly advised them to seek counsel and guidance from individuals with previous Laver Cup experience, as their insights can prove to be invaluable
"I think it's [all about] thriving in the team environment, being well prepared and embracing a big crowd. It always depends on when you play, obviously, whether it's opening day or the second day, but listen to the ones who have already been at Laver Cups before, and they can give you some sound advice." Roger Federer said
Federer also conveyed his assurance that the newcomers would excel on the laver cup stage, emphasizing their outstanding abilities as world-class players.
"I'm sure they'll be fine. They're all excellent players here, we're talking about world-class players" he added