Russian singer Zemfira was spotted in Daria Kasatkina's box during her fourth-round match against Ukraine's Elina Svitolina at the 2023 French Open.
In February this year, Zemfira was declared a foreign agent by the Russian Justice Ministry for her anti-war stance. The well-known rock musician had made her position clear by posting a No to War sign on her social media, the day Russia invaded Ukraine in 2022. She fled the country soon after. The 46-year-old also released an anti-war music video recently.
Zemfira, an openly gay icon, showed her support to Daria Kasatkina on Sunday, June 4, as she took on Ukrainian Svitolina.
Similar to the singer, Kasatkina, who came out as gay in 2022, has time and again voiced her disapproval of the war.
"Of course I'm worried. I have so many friends and people I know from Ukraine and hearing the stories, what they're telling me. It's painful because I'm thinking, imagine if I'm in their spot. I want this to end as soon as possible, but unfortunately it's not depending on us," Daria Kasatkina previously said.
After opening up about her sexuality last year, the World No. 9 was subjected to harsh criticism by Russian officials, who are known for their conservative opinions on sexual orientations. Politician Roman Teryushkov also attempted to list the 26-year-old as a foreign agent after her repeated plea for the war to end.
---
"She's a brave one" – Elina Svitolina after her clash against Daria Kasatkina at French Open 2023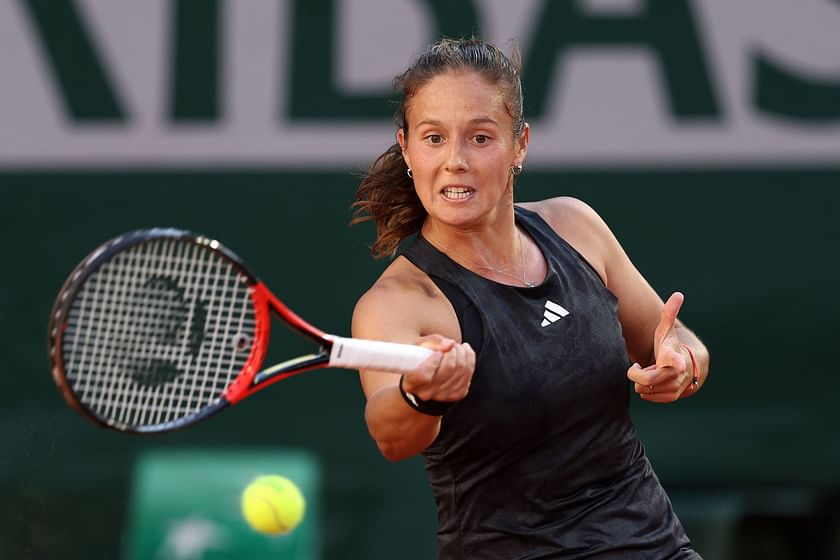 Daria Kasatkina, who made the semifinals of last year's French Open, was knocked out of the ongoing edition by Elina Svitolina. The Ukrainian scored a 6-4, 7-6(5) victory over the Russian in the fourth round.
The match ended without a handshake, as has been the case between Ukrainians and their Russian and Belarusian opponents. The duo, however, exchanged a thumbs-up in acknowledgment of their clash.
Elina Svitolina opened up about the gesture during her post-match press conference.
"Yeah, definitely I acknowledged the match today," she said.
The former World No. 3 further stated that she appreciates Kasatkina being vocal about her position on the war.
"Really thankful for her position that she took," the Ukrainian said.
Elina Svitolina also recognized that Kasatkina has been courageous in making such public declarations, and called her "brave" for doing so.
"Yeah, she's really brave person to say it publicly, that not so many players did. She's a brave one," the tennis player said.