Venus and Serena Williams' former coach, Rick Macci, recently shared the details of his encounter with the duo's father Richard Williams.
Macci had coached both Venus and Serena Williams during their early years. The Williams family made the decision to move from Compton to West Palm Beach, Florida when Serena was just nine years old.
This relocation was driven by their desire to provide the sisters with the opportunity to receive training from Macci, the same tennis coach who has trained players like Andy Roddick, Jennifer Capriati, and Maria Sharapova.
The 68-year-old served as the coach for the Williams sisters from 1991 to 1994. However, in 1995, Richard Williams assumed full coaching responsibilities, no longer sending his daughters to the academy. Macci played a crucial role in refining their skills, ultimately propelling them towards their extraordinary journey as two of the most successful tennis players of all time.
Recently, Rick Macci shared details of his conversation with Richard Williams. Macci described Williams as an incredibly humorous person, who has unforgettable one-liners up his sleeves.
"When I talked to Richard Williams yesterday he is 100% the Same HILAROUS Guy with the epic one liners and said Hey Rick How are you feeling ? I said Great! RW response. I told you if you come to Compton I would not let you get SHOT!" Rick Macci posted on X (formerly Twitter).
---
"We were literally brainwashed to become No. 1" - Rick Macci opens up about his relationship with Venus & Serena Williams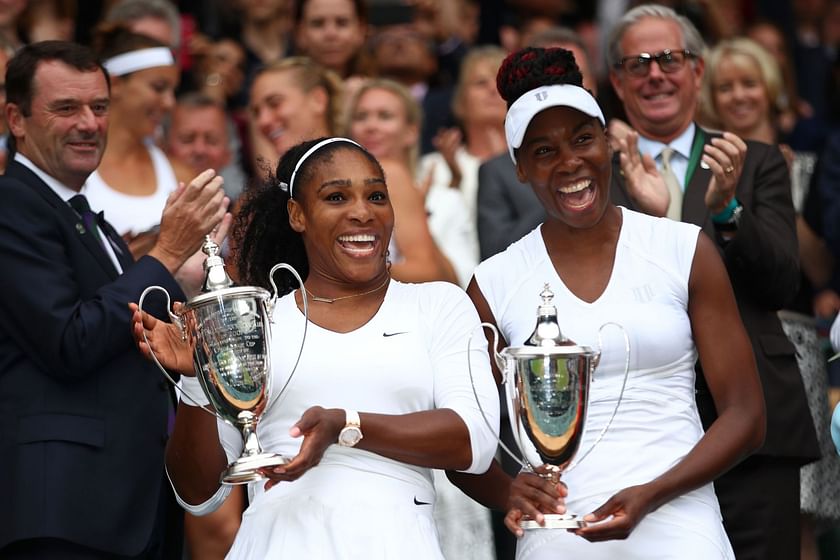 Last month, Rick Macci talked about how his relationship with Venus and Serena Williams has evolved throughout the years. In 2021, the film "King Richard" was released, which showcased the pivotal role that Macci played in their respective careers.
During an appearance on the ATP Tennis Radio Podcast, Rick Macci fondly recounted his encounter with the Williams sisters at the post-movie gathering, where they collectively indulged in a delightful trip down memory lane.
"It's amazing. You gotta remember. When they were nine to 15, they were looking at the game through a different lense, through Richard's eyes or Oracene's eyes or Rick Macci's eyes, and they were little kids. So, when we reunited at the afterparty, it was incredible simply because we went down the memory lane," he said.
Macci then disclosed that both Venus and Serena Williams confided in him, admitting that they were brainwashed into becoming World No. 1 players.
He reminisced about the time when the 23-time Grand Slam champion was just 10 years old, acknowledging that she did not possess exceptional skills at that age. However, he consistently employed the achievements of tennis icons such as Steffi Graf, Martina Navratilova, and Jennifer Capriati as sources of inspiration to fuel her determination.
"They both said 'Rick, we were literally brainwashed to become No. 1' and that maybe can work if you have the speed, the quickness and the right coaching but I never talked to either of them and we talked about this even when they were 10 and 11 and Serena was not really that good," Rick Macci said.
"I have probably ten thousand parents see that video and say 'My kid is better than that', but they did not see what was under the hood and where this could go like coaches kinda project and I always would say 'Steffi would get that, Martina would get that, Capriati, that is not gonna work against her'. I was not talking about 12-year-olds, it was always the future and that is kinda how I build a player," he added.
Venus Williams and Father Richard recall one match that 7-time Grand Slam champion "should have won"