Serena Williams was left in awe after attending Beyonce's Renaissance World Tour in Paris, France.
This month, Beyonce kicked off her highly anticipated Renaissance World Tour in Stockholm, Sweden, marking her second all-stadium solo tour after a hiatus of seven years. Recently, she graced the stage at the Stade de France in Paris.
During the concert, Beyonce's 11-year-old daughter, Blue Ivy, surprised fans by joining her mother's dancers on stage. The crowd erupted in excitement as Blue appeared in a stunning silver metallic ensemble.
Beyonce's performance featured a seamless integration of digital and physical elements. The stage design was a sight to behold, featuring pyrotechnics, disco balls, and giant moving robots.
Beyonce's concert in Paris was a star-studded affair, with a plethora of celebrity guests in attendance. Among the notable names were Serena Williams, Megan Thee Stallion, Chris Brown, Kylie Jenner, and Kris Jenner to name just a few.
After the concert, Williams took to social media to share a series of pictures of herself. She wrote that she was in awe of the singer and expressed her gratitude for the opportunity to experience such immense talent.
"When the high from The @beyonce #renaissanceworldtour wears off. So beautiful. Such a hard worker. Beyond talented. So grateful we all experience such talent. #beyonce," Williams captioned her Instagram post.
Pregnant Serena Williams shares 'words of wisdom' as she opens up about body image struggles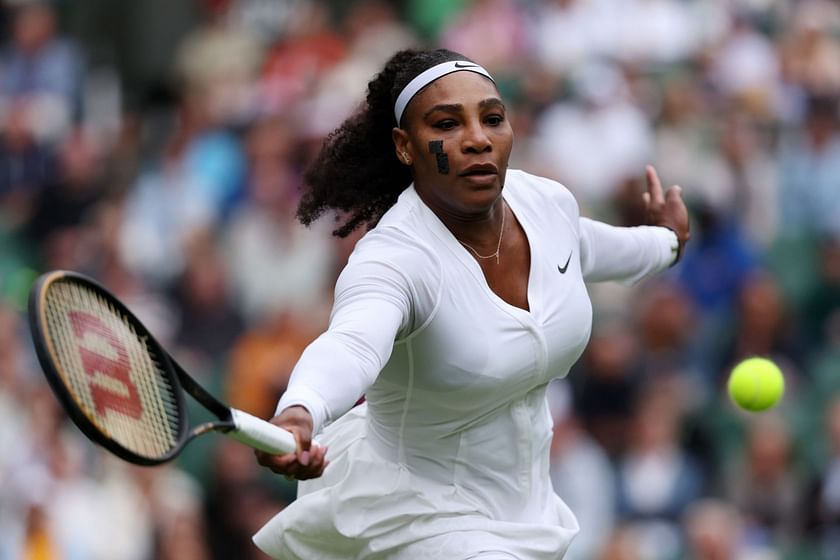 Serena Williams recently shared some insightful words about her struggles with body image during pregnancy.
In a candid confession on social media, Williams stated that she doesn't always feel confident about herself, especially while taking pictures when pregnant.
"Being confident is not always easy. Not even for me! Especially taking pics and being pregnant!" she said in her latest post on Instagram.
The 23-time Grand Slam champion also noted that at times, people close to us can be the cause of our diminished self-confidence.
"Sometimes people close to you will try to take your joy," Williams said.
Serena Williams, however, stated that one should never be "afraid" to shine regardless.
"But it's important to remember who you are and never be afraid to shine. #wordsofwisdom," she added.
In her 2017 TED Talk, Williams revealed that she faced intense public scrutiny as a teenager due to her muscular physique. This led to a difficult battle with body image issues.
"When you're a teenage female growing up in the public eye, it's a lot of scrutiny that you face," Williams said. "I definitely was not comfortable with my body, I didn't like it. I didn't understand why I had muscles and I stopped lifting weights."
The former World No. 1 also stated that she wishes to be an inspiration for young girls dealing with similar issues.