In a recent display of affection, Reddit co-founder Alexis Ohanian expressed his admiration for his wife and global tennis icon Serena Williams.
Ohanian took to Twitter to share an image that illustrated his joy in his marriage to Williams. The image showcased the couple, dressed in formal attire, walking hand in hand during Meghan Markle's wedding to Prince Harry back in 2018.
Accompanying the picture, Ohanian penned a simple, heartfelt phrase, saying:
"I hit the jackpot."
Ohanian and Williams, an undeniable power couple, have been making waves in their respective fields for years. Williams, a tennis powerhouse, is one of the most celebrated athletes of the century, holding an impressive 23 Grand Slam titles -- the most by any player in the Open Era. In the business world, Ohanian, the co-founder of Reddit, a major social media platform, has been a transformative figure in the tech industry.
The couple, who got married in November 2017, have always made headlines for their strong partnership both off and on the court. They have a daughter together, Olympia Ohanian, who has already shown a keen interest in tennis, following her mother's footsteps. Williams is also pregnant for the second time now, making the announcement at the Met Gala earlier this year.
Despite their high-profile status and busy schedules, the couple often shares glimpses of their private life, shedding light on their bond. They have previously spoken about the importance of family, equality, and ambition, demonstrating their shared values in their public interactions.
A journey through Serena Williams' remarkable tennis career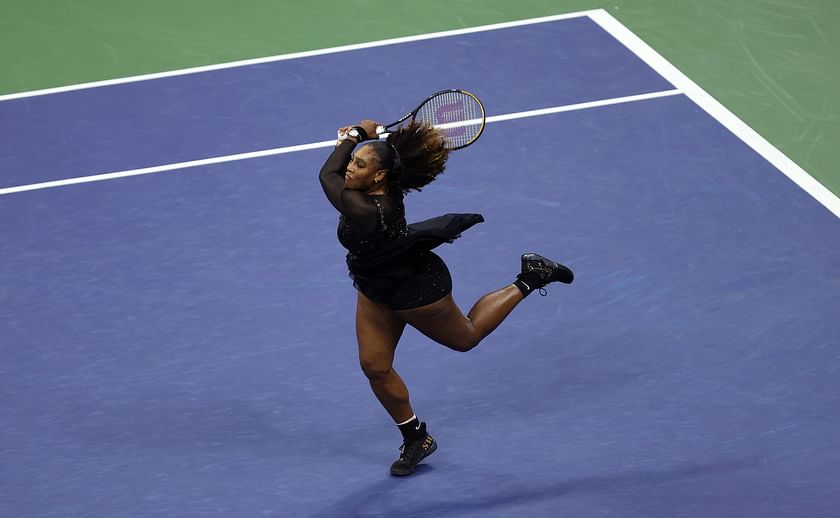 One of the greatest names in the history of tennis, Serena Williams, ended her remarkable career in September 2022. With a professional career spanning from 1995 to 2022, Williams' statistical records speak volumes about her dominance and longevity in the world of tennis.
Born on September 26, 1981, in Saginaw, Michigan, Serena Jameka Williams embarked on a career trajectory that etched her name among the all-time greats. Her first Grand Slam singles title came in 1999 at the U.S. Open, an achievement made at just 17 years old.
Williams' statistical dominance is underlined by her impressive tally of 23 Grand Slam singles titles -- seven titles each at Wimbledon and the Australian Open, six at the U.S. Open, and three at the French Open. As of her retirement, she stood second only to Margaret Court, who holds 24 Grand Slam singles titles.
In addition to her Grand Slam success, Williams also claimed four Olympic gold medals, bolstering her status as one of tennis's most decorated athletes. In doubles, she and her sister Venus Williams won 14 Grand Slam titles together, demonstrating her versatility on the court.
Venus Williams and Father Richard recall one match that 7-time Grand Slam champion "should have won"