Serena Williams is an American professional tennis player and former world No. 1 in women's single tennis. She has won 23 Grand Slam singles titles, the most by any player in the Open Era, and the second-most of all time. Williams holds the most Grand Slam titles in singles, doubles, and mixed doubles combined among active players. Her 39 Grand Slam titles put her joint-third on the all-time list and second in the Open Era: 23 in singles, 14 in women's doubles, and two in mixed doubles. She has won a record 13 Grand Slam singles titles on hard court, and 14 Grand Slam doubles titles, all with her sister Venus Williams, and the pair are unbeaten in Grand Slam doubles finals, and also won three Olympic medals in women's doubles - an all-time record shared with her sister. She has also won one Olympic gold medal in women's singles. In 2019, she was ranked 63rd in Forbes' World's Highest-Paid Athletes list.
Who is Alexis Ohanian?
Alexis Kerry Ohanian is an American Internet entrepreneur and investor. He is best known as the co-founder and executive chairman of the social news website Reddit along with Steve Huffman. He also co-founded the early-stage venture capital firm Initialized Capital, helped launch the travel search website Hipmunk, and started the social enterprise Breadpig. He was also a partner at Y Combinator. In 2012, Andy Greenberg of Forbes magazine dubbed him "Mayor of the Internet". He's married professional tennis player Serena Williams, and the couple lives in Florida with their daughter Olympia. He graduated from the University of Virginia in 2005 with degrees in commerce and history. In 2011 and 2012, Ohanian was named as an important figure in the technology industry in the Forbes "30 Under 30". In the 20th Anniversary issue of Wired, Ohanian and Erik Martin were featured as "champions of innovation" in 2013. In 2015, Ohanian earned a name in the Crain's "40 Under 40" list for business. In 2016, Ohanian was named one of Fast Company's "Most Creative People in Business".
How did Serena and Alexis meet?
In May 2015, at the Rome Cavalieri hotel is where the two first met. They were both staying at the same hotel when Ohanian sat down at a table next to Williams. She then invited him to the French Open, and to her surprise, Alexis flew to Paris for the weekend to watch her play. The pair spent six hours together on the day of her first match, walking around the city, talking and subsequently, falling in love. A fun fact is that before meeting Serena, Alexis was not a tennis fan. Serena celebrated Alexis' 33rd birthday with a FaceTime call. This was a monumental moment because Serena is a Jehovah's witness, due to which she doesn't usually celebrate birthdays. In December 2016, he proposed to Serena at the Cavalieri Hotel where he set a romantic table for two, covered the pool deck in roses and popped the question. Two months after giving birth to their daughter in September, Serena and Alexis tied the knot in New Orleans. Serena walked down the aisle in a gorgeous ball gown by Sarah Burton from Alexander McQueen.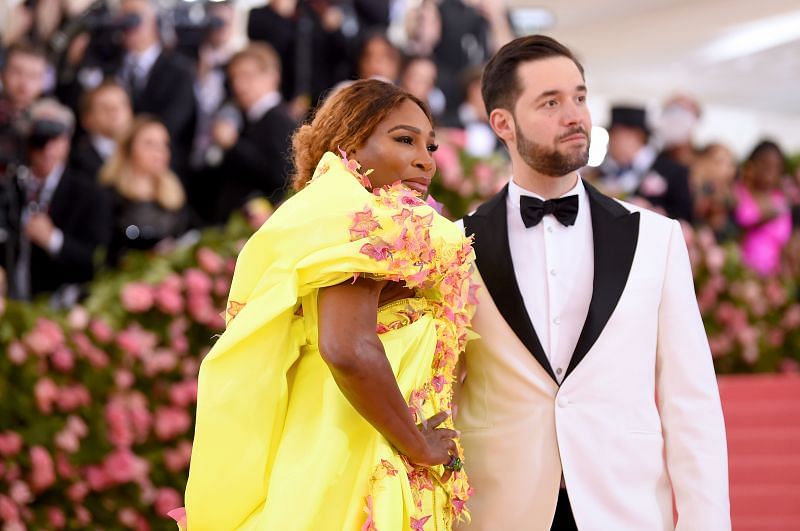 How many kids do Serena and Alexis have?
Just a month after their engagement, Serena found out she was pregnant. The couple
welcomed their daughter Alexis Olympia Ohanian on September 1, 2017. She is named after her father, and Olympia's initials (AO) also pay homage to Serena's 2017 Australian Open win, which she won while pregnant. The pair created a joint Instagram account dedicated to Olympia.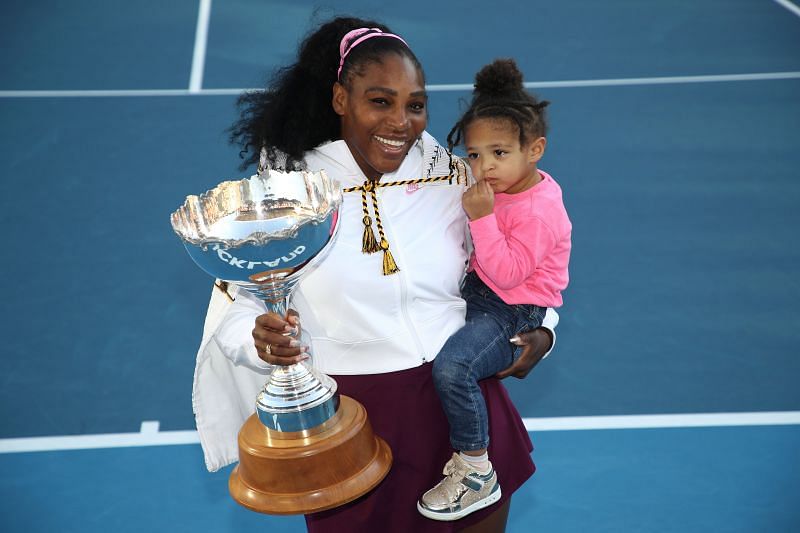 Who is richer, Serena or her husband?
Serena Williams and Alexis Ohanian have a combined net worth of $189 million. As of 2019, Forbes estimated Ohanian's net worth as $70M, while Williams is worth an estimated $225 million. Serena's career prize money alone totals $US88 million.