Serena Williams' husband and Reddit co-founder Alexis Ohanian was a little miffed when Williams went missing from the list of sporting legends who won some "legacy-defining" games despite being physically hindered in one way or the other.
It came as no surprise that Ohanian was not happy about Williams' 2017 Australian Open win not being mentioned as a "legacy-defining" win, seeing as she was 20 weeks pregnant when she won the title.
After the 23-time Grand Slam champion revealed the birth of her daughter Olympia Ohanian Jr. in September 2017, it came to light that she was pregnant during the Melbourne Major in January.
It started when The Athletic covered the Kansas City Chiefs' quarterback Patrick Mahomes II leading his team to victory over the Cincinnati Bengals in the NFL Conference Championships. Through this victory, Mahomes guaranteed his team a spot at this year's Super Bowl, all while playing with a sprained ankle.
While posting the piece, The Athletic compared Mahomes' performance to a few other sporting legends who turned in successful outings despite being physically hampered, such as Michael Jordan and Curt Shilling.
"Michael Jordan's flu game. Curt Schilling's bloody sock. Kerri Strug's one-footed Olympic vault landing"
"Patrick Mahomes' performance on Sunday was "legacy-defining""
Ohanian decided to take the matter into his own hands to ensure that his wife was not snubbed and replied with a photo of Serena Williams holding aloft the 2017 Australian Open trophy.
"+1," he captioned the image, adding Williams to the list.
A timeline of Serena Williams and Alexis Ohanian's relationship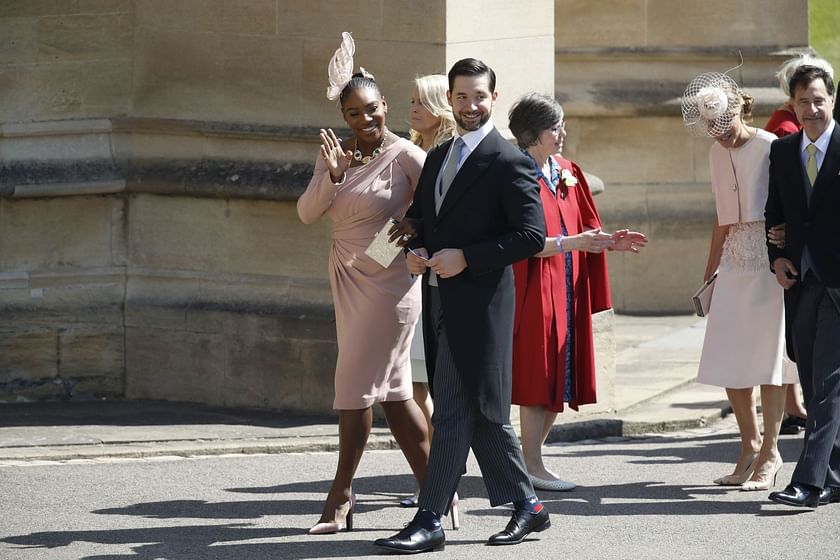 The power couple have been together since 2015. Serena Williams and Alexis Ohanian met for the first time in Rome, Italy in 2015, when they were staying at the same hotel. He also attended the Italian Open, where Williams withdrew before playing her third-round encounter.
She invited him to attend the French Open in May, which Ohanian attended. It was during the time spent after the French Open matches that the pair fell for each other.
He also attended the 2015 US Open and in December 2016, Ohanian proposed to Williams at the Cavaleiri Hotel, where the pair met for the first time in Italy. A month after their engagement, Serena Williams was expecting their first child.
On 1 September 2017 the couple welcomed their daughter Olympia Ohanian Jr. Famously, in January of the same year, Williams won the Australian Open title, defeating older sister Venus Williams in straight sets.
This marked her 23rd singles Grand Slam title, edging past German icon Steffi Graf's Open Era record of 22 Grand Slams. On 17 November 2017, the couple tied the knot in New Orleans.