Serena Williams' husband Alexis Ohanian has shared his thoughts on HBO's TV series Succession. It is a TV show that mixes dark humor and drama. It follows the Roy family, who own a huge media and entertainment business called Waystar RoyCo. The family members are competing for power over the company while their father, Logan Roy (Brian Cox), is in poor health.
The show has won and been nominated for many awards, such as Best International Programme in the British Academy Television Awards, Best Television Series – Drama in the Golden Globe, and Outstanding Drama Series in the Primetime Emmy.
Ohanian, who is best known as the co-founder of Reddit and the husband of tennis star Serena Williams, took to Twitter on May 29, 2023, to share his thoughts on Succession. He posted a GIF of Cousin Greg (Nicholas Braun) and Tom Wambsgans (Matthew Macfadyen), two of the show's characters who are often involved in comedic and awkward situations.
"I really enjoyed Succession for making me care about the lives of so many awful people," Ohanian tweeted.
The series has received widespread critical acclaim for its writing, acting, musical score, directing, production values, and examination of its subject matter. Some critics have called it one of the best television series of all time.
Ohanian is not the only celebrity who has praised Succession. Other notable figures who have expressed their appreciation for the show include Lin-Manuel Miranda, Mindy Kaling, Kumail Nanjiani, Stephen King, and Barack Obama.
---
Serena Williams' husband Alexis Ohanian shares pictures of daughter Olympia making cupcakes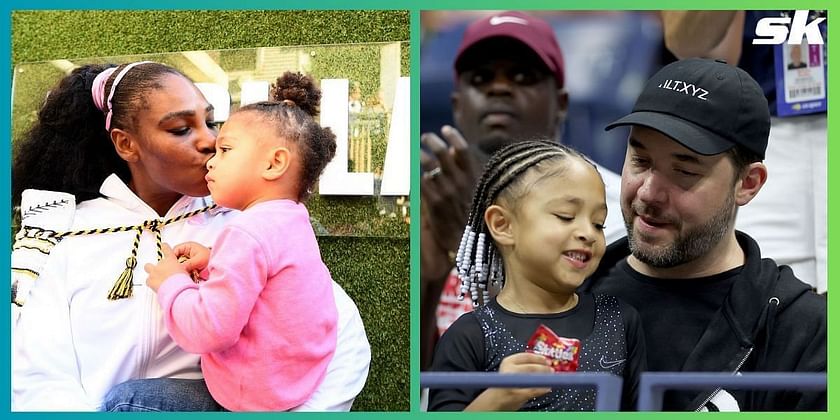 Alexis Ohanian and his wife Serena Williams love to share their daughter Olympia's moments on social media. They frequently provide glimpses into Olympia's life, including her hobbies and interests.
Ohanian, in particular, has always been proactive on this front. He has previously shared images of himself drawing with her, as well as pictures of them playing golf and going fishing together.
On Sunday, May 21, Ohanian shared some pictures of Olympia making cupcakes on his personal social media account. In one picture, the five-year-old was busy decorating the cupcakes. In another, she showed off her finished cupcakes, decorated with pink and yellow buttercream frosting.
Ohanian joked that he works out not only for himself, but also for his daughter and her yummy cupcakes.
"I lift for me. I lift for Jr. I also lift for all the cupcakes she bakes," Ohanian tweeted.
Edited by Akshay Saraswat