Serena Williams' husband Alexis Ohanian recently shared a glimpse of their daughter Olympia's artistic side.
Serena Williams and Alexis Ohanian married each other in November 2017 in New Orleans, Louisiana, and welcomed their first child, Alexis Olympia Ohanian Jr., the same year.
The couple frequently share updates about Olympia on social media. Ohanian, the co-founder of Reddit, took to Twitter to share a glimpse of the five-year-old's art class progress, uploading a photo of their painting session.
"Art class! Keep going," he wrote in the caption.
Williams and Ohanian are also expecting their second child. The 23-time Grand Slam winner made the announcement while attending the 2023 Met Gala with her husband earlier this month.
---
Serena Williams' husband Alexis Ohanian shares valuable parenting advice he received from former US President Barack Obama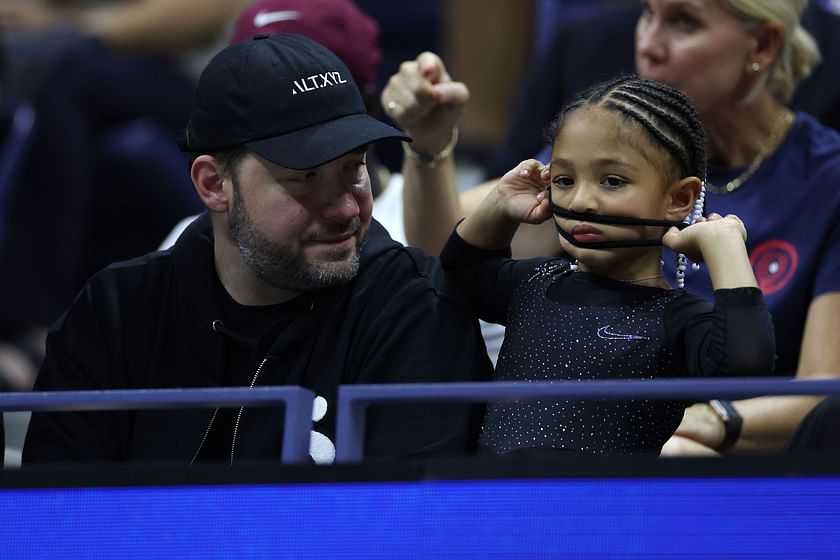 In an interview with E! News, Serena Williams' husband Alexis Ohanian said that he received parenting advice from former US president Barack Obama on the importance of being a good role model for his daughter.
"The man you are to your wife is man that your daughter is going to see and come to expect. So, remember every time you're with your wife, you are role-modeling that behavior not just for your daughter but for whoever she's going to get to know in her later life," Ohanian recalled Obama saying.
Ohanian also discussed his relationship with Serena Williams and how she impacts him.
"Having someone as special as Serena [Williams] as a partner is a consistent reminder of self-improvement. I knew I have found someone I was going to spend the rest of my life with because she was someone who I knew I would never outgrow," he said.
He added that having a child with the former tennis player was a "cheat code" for growing and improving as a person.
"Here was something where I got to spend the rest of my life just trying to get better. Obviously, having a child with her is a cheat code, because you really understand the opportunity you have to speak all of that into someone who you want nothing more than the best for," Ohanian said.
Their daughter Olympia became the youngest co-owner in professional sports when Ohanian became a lead investor in Angel City Football Club in 2020. Olympia is currently five years old.
Edited by Siddharth Dhananjay