Serena Williams has launched a new YouTube channel to give fans a look behind the scenes of her life as a soon-to-be mother of two. The channel is already popular with fans and has quickly amassed over 2,500 subscribers.
The 23-time Grand Slam winner has posted her first video on the nascent channel -- a teaser about her preparation for the 2023 Met Gala, where she publically announced her second pregnancy.
In the video, the former World No. 1 revealed she decided against telling her 5-year-old daughter Olympia that she is about to have a brother or sister because "she cannot keep a secret." She only broke the news to Olympia just before departing to attend one of the biggest fashion events of the year.
The video then goes on to show Williams with her husband, Reddit co-founder Alexis Ohanian, on their way to the gala, where they shocked the tennis world with the pregnancy announcement. The duo also posted about the news of the new pregnancy on Instagram.
"Was so excited when Anna Wintour [Vogue editor-in-chief and MET Gala co-chair] invited the 3 of us to the Met Gala," Serena Williams wrote.
The 23-time Grand Slam champion isn't the first member of her family to launch a YouTube channel. Her sister, Venus Williams, launched her channel on the platform in 2019, where she has been vlogging on and off about her life. The elder Williams' channel has over 130,000 subscribers.
Serena Williams poses with Roger Federer at the 2023 Met Gala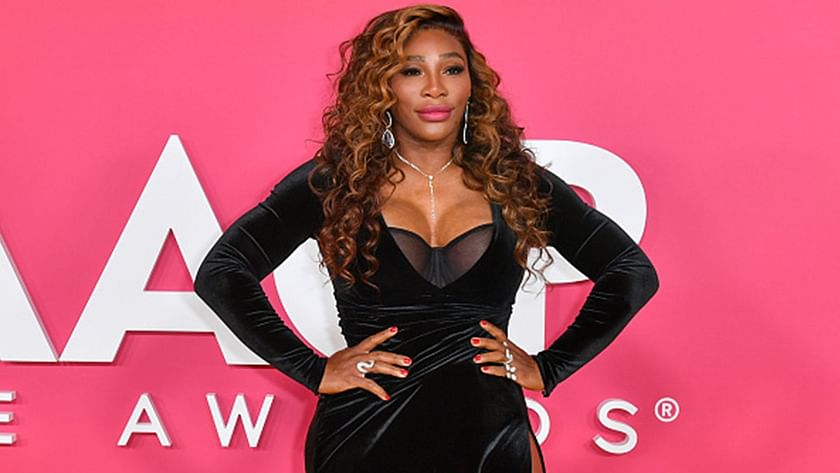 Serena Williams and Roger Federer, two of the biggest stars tennis has ever seen, brought their stardom to the 2023 Met Gala. The American tennis professional, who has always been fashionable on the court, wore a form-fitting black gown with a white skirt and flaunted her baby bump on the red carpet, announcing that she is pregnant with another baby.
Meanwhile, Roger Federer, who was one of the co-chairs of the gala, donned a sharp black Dior tuxedo and walked the red carpet with his wife Mirka. Both the legends also posed for a photograph together at the event, and their reunion sent fans into a frenzy.
This was the Swiss star's second appearance at the event, held at the Metropolitan Museum of Art in New York City, since 2017. Williams, on the other hand, has been a frequent attendee of the annual event, partly due to her close friendship with Anna Wintour, Editor-in-chief of Vogue magazine and Met Gala's primary chairwoman.