Serena Williams' husband Alexis Ohanian recently shared how he made last-minute pancake art for his daughter Olympia ahead of her early morning tennis practice.
The Reddit co-founder and investor regularly posts videos of his creative and colorful creations, showing off his skills and making his daughter smile.
Ohanian often takes requests from Olympia, who asks for her favorite characters from movies, TV shows, video games, and books. Some of his past creations include Spider-Gwen and Olympia herself riding her doll Adora.
On Sunday, September 24, Ohanian posted a video on Twitter (now X). The video shows Ohanian making a simple pancake with Olympia's name written in orange and yellow batter. In the clip, he flips the pancake over and reveals the final product to his daughter.
"I was in a rush today to get @OlympiaOhanian to an unusually early tennis practice and this big dog wasn't ready for that kind of energy on this Sunday morning so Jr had to settle for just her name today. She was still very happy to see it 🥺 she asked me for 'Tree Syrup' bc I spoil her with the good stuff," Ohanian wrote on X.
Ohanian started to make pancakes for Olympia a few years ago, and he soon realized that she liked to see cool shapes on her breakfast table. He then began to create artistic pancakes based on various images from everyday life, including Serena Williams' face.
---
Serena Williams' husband Alexis Ohanian reveals special tradition he shares with daughter Olympia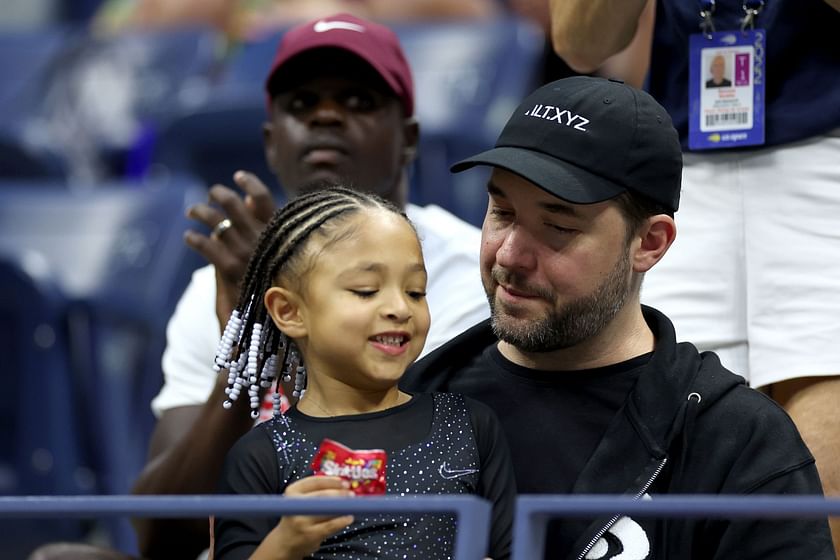 Serena Williams' husband Alexis Ohanian recently revealed a special tradition he shares with his daughter Olympia.
Whenever Ohanian appears on TV, he asks Olympia to give him a word or phrase to say on air. He then tries to sneak it into his interview, no matter what the topic is.
Ohanian's latest challenge was to say "taco ice cream" during an interview about Instacart, a grocery delivery service he has invested in. He managed to do it seamlessly, working it into his response to a question about the convenience of Instacart.
On Wednesday, September 20, Ohanian shared a video, on X (formerly Twitter), of him using the phrase "taco ice cream" in an interview.
"Now that she's old enough, I play a little game with @OlympiaOhanian when I do these TV appearances — I ask her for something to say on air for her so she knows I'm thinking about her. Today it was "taco ice cream." TOO EASY, JR!" Ohanian wrote on X.
Serena Williams recently announced the birth of her second daughter Adira River Ohanian in August.