Australian Open runner-up Stefanos Tsitsipas recently stated that he is not upset with Daniil Medvedev after the Russian's revenge dance celebration at the 2023 Italian Open.
Medvedev advanced to his second clay-court final of the season last week after defeating Stefanos Tsitsipas 7-5, 7-5 at the ATP Masters 1000 tournament in Rome. The former World No.1 eventually won the title after a tight clash in the final against Holger Rune.
After finishing the semi-final match, which was delayed by rain, Medvedev continued his on-court feud with Tsitsipas in hilarious fashion. The Greek performed a victory dance after their tie in Cincinnati last year, and it appears that Medvedev remembered that and performed an amusing rendition of his own moves for the audience.
Stefanos Tsitsipas was asked to comment on Daniil Medvedev's revenge dance celebration during a press conference following his first-round win against Jiri Vesely in the French Open. The Greek replied that he was not "mad or upset" about it and that it was "fun," in his opinion.
"Well, if it's meant to be this way, I guess there is a dance after every one of them, I guess," Tsitsipas said. "No, it was fun. I wasn't mad or upset or anything regarding that. I did the same a few months ago, so...."
The World No. 5 then stated that he knew he was up against a different and better version of Medvedev in the Italian Open semi-final match. He did, however, add that the former US Open champion's game was even better than he had anticipated.
"Going into that match, I knew kind of that I was dealing with a different player because he seemed to be playing well against some good opponents just before we faced each other," Stefanos Tsitsipas said.
"So, in a way, I was expecting something better. I wasn't expecting that much better of what he played in the semifinals. But for sure he gave me a fresh idea of who he now is on this surface," he added.
---
"I felt like I haven't played a match with so much inconsistency in a very long time" - Stefanos Tsitsipas on his first-round match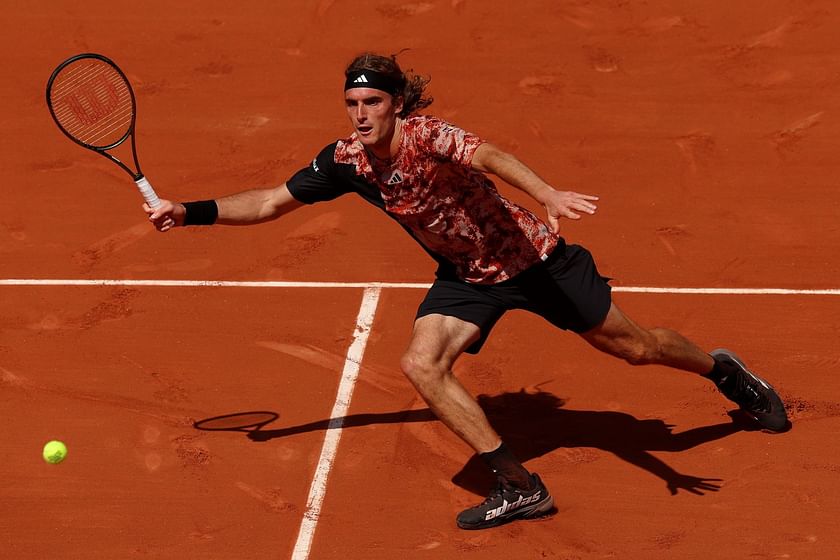 Stefanos Tsitsipas then talked about his first-round victory at the French Open against Jiri Vesely and pointed out his inconsistency in the match, saying it lacked rallies.
"The match was very inconsistent from my side," he said. "I felt like I haven't played a match with so much inconsistency in a very long time. There weren't a lot of rallies in play."
The Greek also mentioned that his footwork suffered as a result of the limited rallies, which prevented him from fully activating his legs.
"He was serving big, so I had to find ways to change that," Tsitsipas said. "At times I felt like my footwork was lousy. I think it's also due to the fact that, as I said, there were not many rallies played which didn't allow my legs to be activated. Might be because of that."
However, Stefanos Tsitsipas quickly expressed satisfaction with the outcome of the match and highlighted his strong fighting spirit, particularly evident in the final moments of the tiebreaker.
"But otherwise I'm happy with how things turned around, and my fighting spirit kind of went on full display in those last few points of the tiebreaker. It was a great way to end it by just being patient and waiting for that chance to pop up," he said.
Edited by Shubham Banerjee