Garbine Muguruza has had a disappointing start to the 2023 season, losing all four of her matches so far. With first-round exits at the Adelaide International 1, the Adelaide International 2, the Australian Open and the Lyon Open, the former World No. 1 has nowhere to go but up for the rest of the year.
Despite all that, the Spaniard has not lost hope just yet and is confident of turning things around for herself. Set to play against Karolina Pliskova in her opener at the Abu Dhabi Open up next, Muguruza spoke to The National recently, touching on her run of form of late.
A seasoned pro with more than a decade of experience under her belt, the two-time Grand Slam champion pointed to how tennis is a sport with "no memory" -- meaning one can lose early one week and still go on to win a title the next week. Having gone through all that, Garbine Muguruza knows she just has to remain calm and keep working hard to get herself out of the slump she's in right now.
"In tennis everything changes very quickly, this sport has no memory. One week things can go very wrong for you and the next you can win a tournament. Keeping calm is essential, being humble enough to accept the situation and keep working hard," Muguruza said. "I am a tennis player who has gone through ups and downs in her career, I have experience and I must simplify things."
The 29-year-old admitted that she had put too much pressure on herself last year, a season that did not go according to plan either. Starting 2022 as the World No. 3, Muguruza ended the year in the 55th spot, registering a 12-17 win/loss record and reaching no semifinals.Gar
But now that she has nothing to lose, Muguruza is confident in her own abilities, hoping she can enjoy her time on the court along the way. The optimist that she is, the two-time Grand Slam champion looks forward to seeing how quickly everything can change, especially when one least expects it.
"Last year I put too much pressure on myself, but now the ranking is not paramount, although I know I need to win games to improve a little. In any case I try not to think about it, I think the best thing I can do is enjoy the time on the pitch and try to win titles," Garbine Muguruza said. "I am optimistic, I know that as much as things have not been going well lately, everything can change when you least expect it and quickly."
---
"It's time to be humble" - Garbine Muguruza after Australian Open exit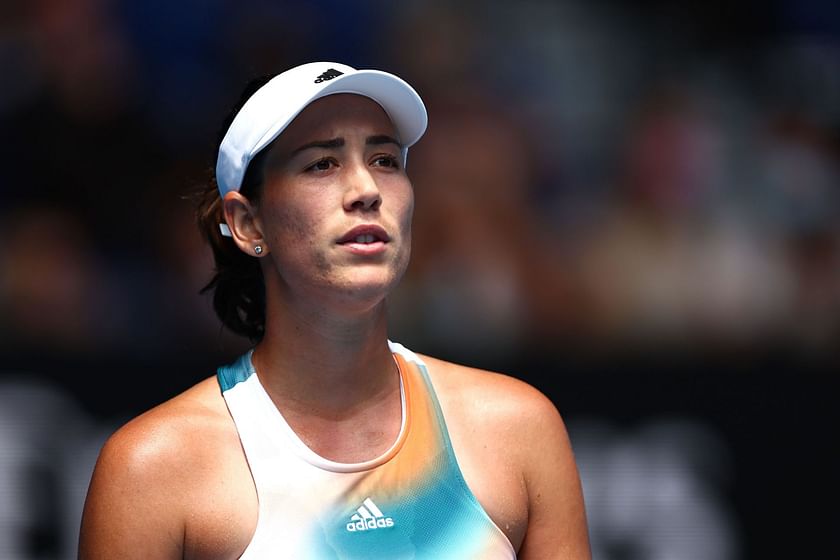 Speaking to the press after her exit at the 2023 Australian Open at the hands of Elise Mertens, Garbine Muguruza admitted that it was time for her to be "humble" and start playing the smaller 250 tournaments.
As to why she kept losing despite making early inroads, the Spaniard attributed it to a combination of tension and fatigue, which prevented her from capitalizing on the key moments of the game.
"I will have to make a proper calendar with my ranking," Garbine Muguruza said. "I'll try to play the best tournaments too but when I can't I'll look at other lesser ones. I will value these type of tournaments. It's time to be humble. I think it has been a mixture of tension and fatigue. Physically I have noticed a downturn. The truth is that the key moments are costing me."