Frances Tiafoe crashed out of the 2023 Australian Open following defeat to World No. 20 Karen Khachanov in the third round.
Tiafoe fought for three hours and 32 minutes at the John Cain Arena but couldn't get the better of the Russian, who won 6-3, 6-4, 3-6, 7-6(9).
Having comfortably defeated Shang Juncheng and Daniel Altmaier in the first and second rounds respectively, Tiafoe was the favorite heading into the match against Khachanov.
However, it was Khachanov who started strong by winning the first two sets. Tiafoe did mount a comeback, winning the third set and pushing Kachanov to a tie-breaker in the fourth, where the American came up short.
In the post-match interview, Kachanov stated that he was mentally prepared for the match to go into the fifth set.
"To be honest, I don't know, nothing. I was preparing for the fifth set. I don't know what to say. Crazy situations like this in tennis, you live with them, quite a few and I'm really happy that I could finish in four," he said.
Despite coming close to making a comeback in the contest, the loss left Frances Tiafoe disappointed. He took to social media and said:
"Man it hurts to leave @australianopen this early. Melbourne is and always will be one of my favourite places to play. Imma be back this will only fuel me for what's to come," he captioned his Instagram post.
---
Frances Tiafoe dazzled the tennis world with his colorful outfit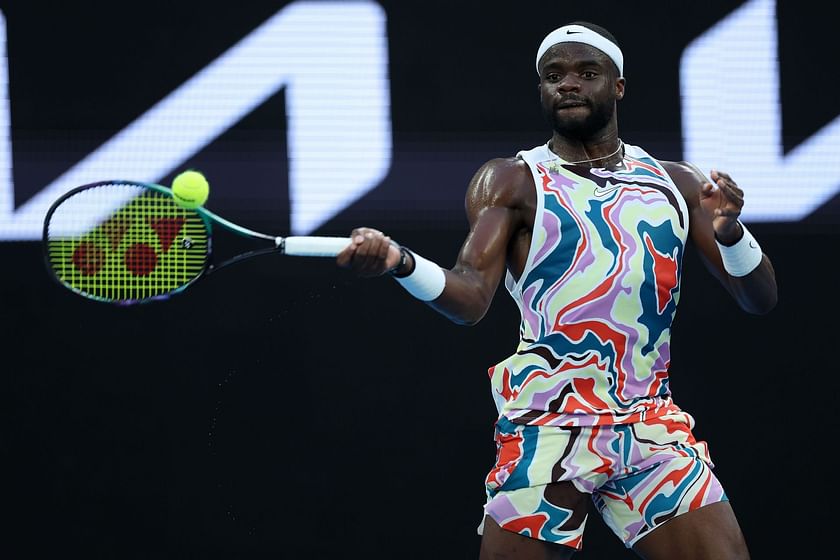 Frances Tiafoe impressed fans around the world with his multi-colored Nike outfit. The American sported a colorful sleeveless shirt along with matching shorts. According to Nike, Tiafoe's official kit sponsor, the pattern was inspired by the Australian terrain.
John McEnroe, the former World No.1, was appreciative of Tiafoe's outfit. He said:
"That wouldn't have been the design I would've come up with. He's one of the few guys that can possibly get away with it. He's one of the few guys that can possibly get away with it."
The outfit has earned him praise from the fashion world too. When asked about Tiafoe's outfit, Anna Wintour, the Global Editorial Director of Vogue and a tennis fan, said:
"Full of spirit like the man who wears it."