Garbine Muguruza flaunted her dancing skills at a Zumba instructors' event in Malaga, Spain, as she continues her break from tennis.
After beginning the 2023 season with four consecutive opening round defeats, Muguruza announced her decision to sit out the clay and grass court seasons this year.
Despite her extended break from tennis, the former World No. 1 has remained active by embracing the cardio and Latin-inspired dance fitness program Zumba.
On Saturday, September 16, the two-time Grand Slam champion joined Beto Perez, the creator of the Zumba fitness program, and over 500 Zumba instructors from the ZIN Academy on stage at the at the Jose Maria Martin Carpena Arena in Malaga.
After training with the other instructors, she delivered an energetic and enthusiastic performance to Colombian singer Sebastian Yatra's popular song Vagabundo in front of a packed audience.
The 29-year-old took to social media and offered a glimpse into her experience at the event. She opened up about her passion for dancing and her special fondness for Zumba. She also expressed her desire to participate in similar events in the near future.
"Thank you to @Zumba for inviting me to participate in their ZIN Academy last Saturday💛🧡❤️. Had a great time dancing with the 500+ instructors who came from all over Europe and form the @zincommunity. Much #felicidad, #alegría and #diversión. I love dancing and if it's with Zumba, much more! It has been a blast. Hope to do it again very soon!" she captioned her Instagram post.
Garbine Muguruza: "In tennis you work on not making mistakes, in Zumba it is the opposite"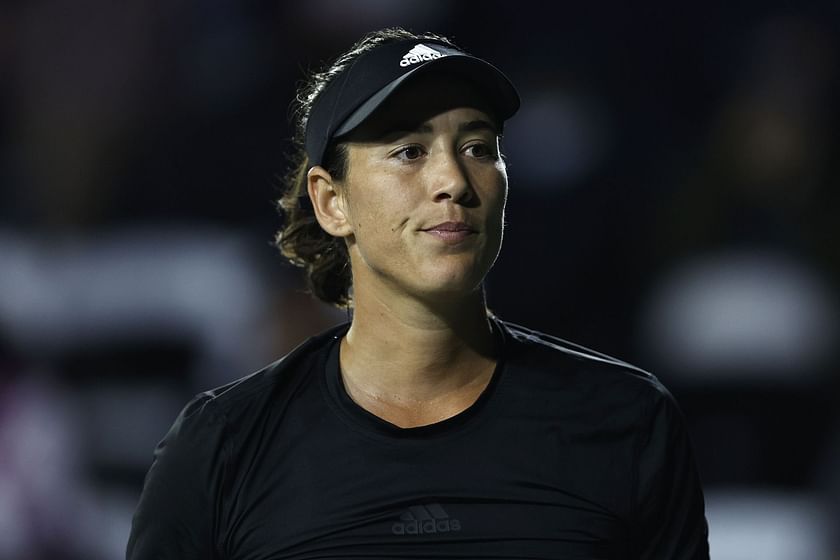 During the event, Garbine Muguruza offered an insight into the differences between her tennis and Zumba training. She explained that in tennis, the emphasis is on controlling emotions, staying focused, and avoiding mistakes.
In contrast, Zumba encourages the opposite approach of letting the music take over and allowing one's emotions to guide their movement.
"The difference between my usual training and Zumba is that in tennis you work on containing your emotions, being focused and not making mistakes. However, in Zumba it is the opposite, it doesn't matter if you make a mistake, you let yourself be carried away by the music and your emotions come to the foreground," Garbine Muguruza said, as reported by Marca. (Translated from Spanish)
Garbine Muguruza last competed on the tour at the Lyon Open in January. She suffered a 1-6, 4-6 defeat to Linda Noskova in the Round of 32, marking her fourth consecutive opening round defeat in the 2023 season.