Sebastian Baez showed his class by inviting Thomaz Bellucci to sign the camera after what was the Brazilian's farewell match on Wednesday.
Baez faced Bellucci in the first round of the Rio Open. The latter had earlier announced that he would retire from professional tennis after the tournament in front of his home fans. With Bellucci suffering a defeat in straight sets against his fellow South American, his campaign in Rio and thereby his career came to a close.
After the match, Baez encouraged Bellucci to sign the camera, and the Brazilian obliged with mixed emotions.
The ATP posted a video of the incident on their Instagram handle and wrote:
"Signing off a stellar career. Pure class from @sebastianbaez1, tonight was all about @beluccioficial."
Speaking to ATPtour.com, Bellucci opened up about his decision to call time on his career. He stated that it was the "right time" to retire, adding that his body was "feeling the years and the sacrifices" he has made throughout his career.
"It's the right time. I feel happy and a little bit sad too. Tennis was in my life for many years, it's not easy to stop playing. But I've enjoyed myself so much, and my body is now feeling the years and the sacrifices I've made. It's time to do something else, experience new things," he said.
The Brazilian also revealed that his post-retirement plan is to become a tennis coach in his home country.
"I want to try and pass on my experience, develop players, have a place here in Brazil to teach. I think I have a lot of things to show the kids. It's a beautiful time of transition, of change in my life," he expressed.
Bellucci, a former World No. 21, secured 200 wins and won four ATP titles during his career. He also represented Brazil at three Olympic Games. He turned professional in 2005.
---
Sebastian Baez to face Juan Pablo Varillas in Rio Open 2nd round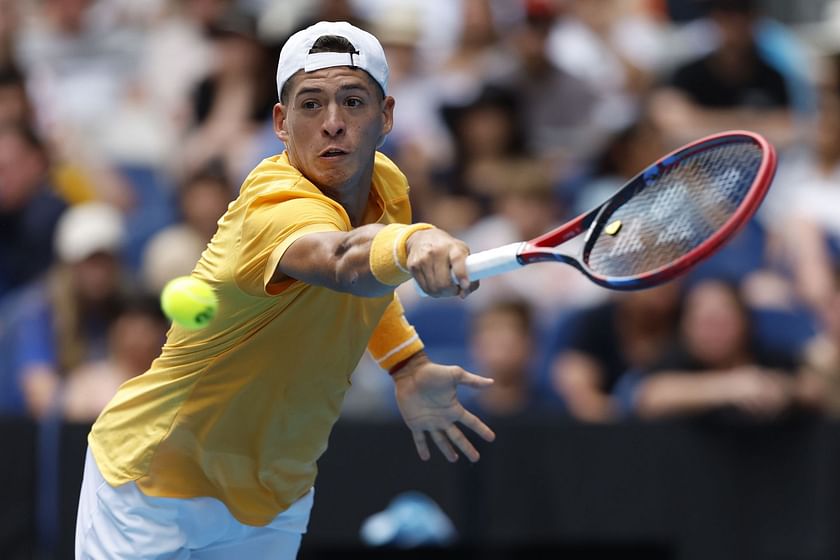 A straight-sets win against Thomaz Bellucci on Wednesday meant sixth-seed Sebastian Baez earned qualification to the Round of 16 of the Rio Open, where he will square off against Juan Pablo Varillas.
This will be the second encounter between the two players on tour. Their previous meeting came at the Chile Open in 2022, where Baez secured a comprehensive victory in straight sets (6-4, 6-4).
The second-round match between Sebastian Baez and Varillas will take place in Quadra 2 of the Jockey Club Brasileiro outdoor clay court on Thursday.